As you may know if you've been following along, we recently adopted a new puppy from a local rescue organization. In his litter were a mix of beautiful puppies; some were black or white and black and there were a few dudleys. I honed in on the one that looked like my childhood dog, Nugget. He was so picture perfect and adorably playful.
He was so cute and little on the day we brought him home! Today at eight months old he's just about fully grown and just the sweetest dog and perfect addition to our family. Even the cats have learned to live with him…although they still don't really want to be friends with him. Not yet anyway.
What to buy for your new puppy
Crate
This is a must for training your puppy. We purchased this Midwest iCrate pictured above. It features two doors, one on the long side and one on the shortside which gives you more placement options and it also comes with a divider. We needed this because we knew Buddy would be a large dog when grown but you don't want to give your dog too much room in the beginning so he doesn't go potty inside his crate.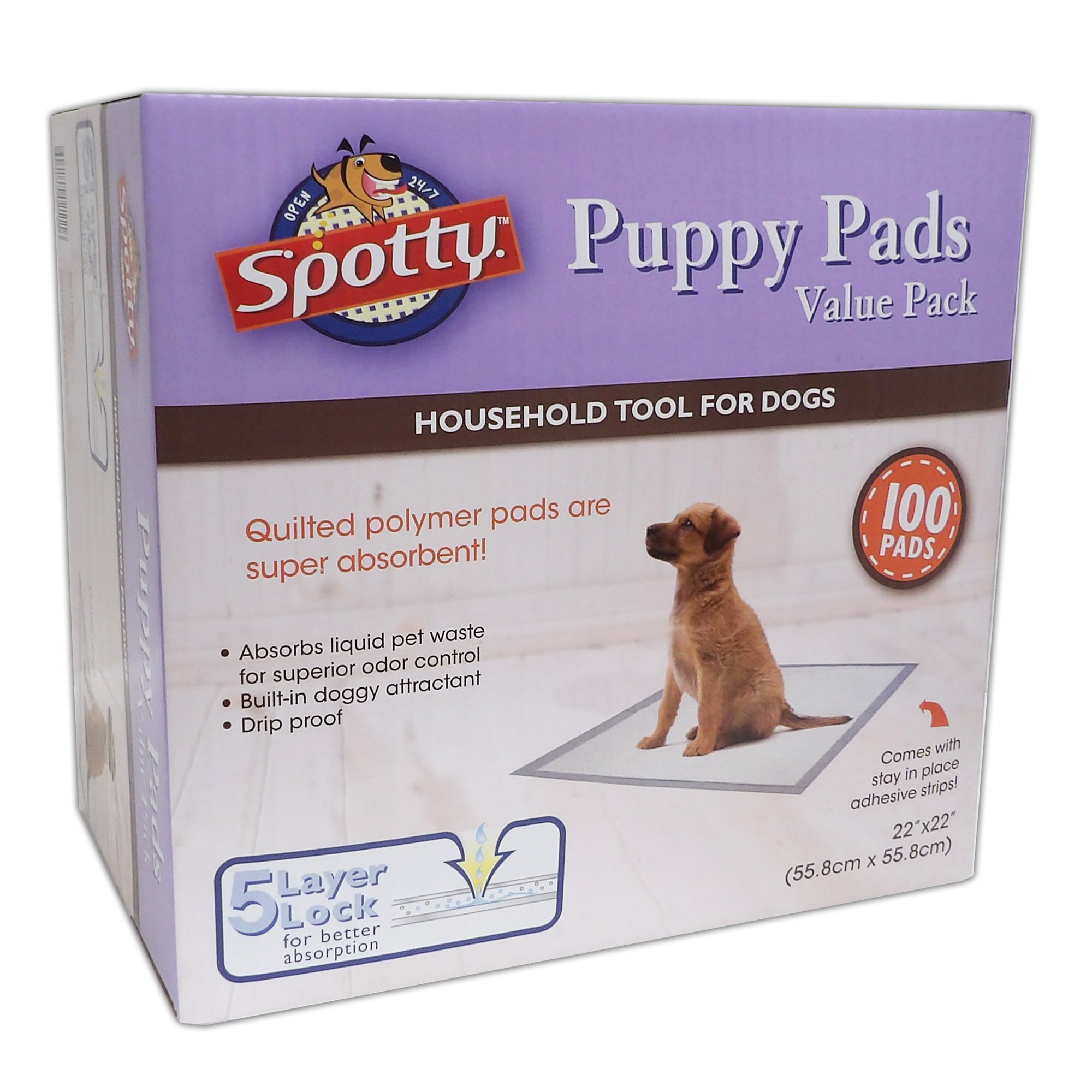 Puppy pads
These are another must. Your puppy will pee inside the house until they learn not to. I laid out puppy pads in his crate and around the living room, and especially by the back door until he learned.
Feeding accessories
I actually bought Buddy a set of two metal bowls, but they are falling apart and because he's gotten so tall I'd like him to get this elevated dog bowl set. Wish I'd started with this one!
Martingale collar
The rescue recommended this kind of collar for leash training. It's better for lead training and won't slip off the dog's head. The last thing you want is your new puppy on the loose.

Toys
We've nicknamed Buddy 'The Destructor'. He absolutely tears ever toy (his and the kids) apart. I'm hoping that changes once he is neutered, but in the meantime these Kong toys are the only ones that have held up.
My shopping is mostly done online since our neighborhood is at least a 30 minute drive to any shopping areas. Not only is it a pain to drive everywhere but it gets expensive, so I'm thankful when stores offer free shipping. Petco currently has a free shipping offer with coupon code: FreeShip.
To save even more time and money, I'm going to have his food and treats delivered to my door automatically.
Giveaway CLOSED
One lucky reader will win a $40 gift card to spend at Petco.com!