Samples were supplied for product testing.
It's just a Hallmark holiday, right? Wrong! Over the years Valentine's day gifts have evolved from the basic cards, chocolates and teddy bears and that's what I love most of all. Just like on any other occasion for gift giving (and really – do we need an occasion?), you can tailor to whatever his or her interests are.
We have a fabulous collection of gift ideas below, whether you are shopping for the love of your life, kids, teachers, friends or just treating yourself!
Valentine's Day Gift Ideas
1
Midunu Hand Crafted Chocolate Truffles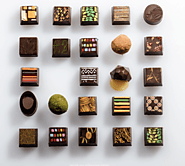 $42 | Buy here
What's more fun than chocolate on Valentine's Day? Pretty chocolates! These beauties are cultivated in Ghana. When you open a box of Midunu Chocolates, you will taste the subtle infusion of local bounty –seasonal teas, tisanes, and complex spice blends. These flavors represent the beautiful patchwork that is Africa's culinary heritage.
2
Costa Farms Live Anthurium in Love Stone Planter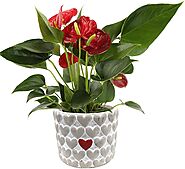 $33 | Buy here
Live plants are one of my favorite gifts to give. They make a house feel like home. This one from Costa Farms with its heart planter is just the perfect gift to celebrate someone you love, especially when that someone lives far away.
3
Gulsha Rose Quartz Facial Massage Plate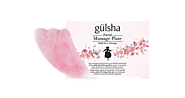 $38 | Buy here
Turn your home into a spa this Valentine's Day with Gulsha's Facial Massage Plate. Meant to reduce tension and stress, while also encouraging a sense of calm and well-being, this stunning tool is the perfect addition to any cozy night in.
4
Baketivity Valentine Blondies Kit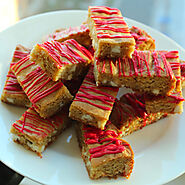 $40 | Buy here
Shipped right to your door, this Valentine kit has everything you need to create tasty blondies, as well as a cute craft and pre-measured ingredients, making it a great V-day activity for families, friends, and couples, as well.
5
In Common Undergarments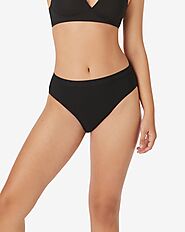 $50 | Buy here
We love these modern basics, available for both men and women. The fabric is so soft it feels like you're not wearing anything and the seamless material looks good under whatever you choose to wear. Cute and comfy makes for a great V-day gift!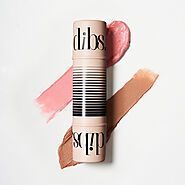 $16 and up | Buy here
This gorgeous line of products make an excellent gift package for the beauty lover in your life. Our favorites are the Blush/Bronzer Stick, Status Stick, Lip Liner and Gloss.
7
Burt's Bees Lip Shimmer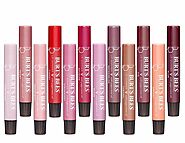 $5 | Buy here
We love these lip shimmers. They're perfect gifts for anyone from teens to teachers. Packed with Shea Butter and antioxidant-rich Fruit Oils to moisturize, nourish, and soften, all while giving your lips a vibrant glow.
8
Greystone Avenue Couch Arm Table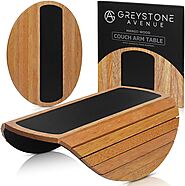 $60 | Buy here
Greystone Avenue's Patented Laser-Cut Couch Arm Table is Crafted by hand from Rich, Light Refracting Hardwood, with an anti-slip silicone surface and base. Built to Fit Any Couch design, this storage tray provides protection without spills or stains while helping you relax in style! Each unit is handcrafted in small batches from the highest quality materials, and presented in beautiful packaging, making them the ultimate gift for the person who has everything.
9
Saffron and Sage, Half Sheet Baking Pans Set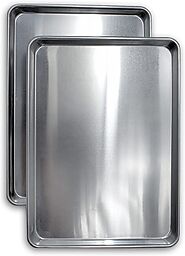 $27 | Buy here
This aluminum baking sheet distributes heat evenly, giving you perfectly baked product every time. Made to withstand temperatures of up to 500ºF / 260ºC without twisting or warping; will not rust or peel. Not only is it durable and reliable, this classic and simply designed pan set is versatile and can be used together or separately for all of your baking and cooking needs, making this set your new favorite 'go-to' kitchen bakeware. Ideal for roasting, baking, broiling, grilling and air frying. Made by bakers for bakers!