Samples were received for feature consideration.
We shouldn't limit our show of love to one day a year, I agree, but it's nice to have an extra special day on the calendar aside from anniversarys, birthdays and such. Chocolates and fine jewelry are wonderful ideas but there are so many other thoughtful options we've come across. Whatever you plan on buying or making for the special someones in your life, do it with love.
Happy Valentine's Day! Love to you all xoxo
Valentine's Day Gifts
You're the Bomb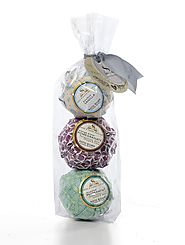 Valentine's Day is all about pampering the ones you love, and I don't know a person who doesn't love bath bombs. Even my five year old loves them! These fizzing bath bombs are rich with skin softening and moisturizing natural ingredients. The aromatherapeutic oils and salts turn a bath into a complete spa experience, allowing stress relief while you soak. Available in three beautiful, cocktail inspired fragrances: Bourbon Vanilla, Orange Bitter Pomegranate and Muddled Peppermint. $24 by Soap and Paper Factory.
Yes Way, Rosé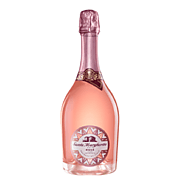 There's no better way to toast to your love than with delicious sparkling wine. This Santa Margherita Rosé is deliciously romantic! This predominantly white wine features a kiss of red and pairs perfectly with a variety of cuisines. Santa Margherita
Showered in caviar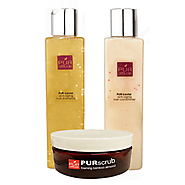 What's better than eating caviar? Showering in it! We love this luxurious caviar shower set. The PUR attitude Love Your Body Gift Set includes Caviar Anti-Aging Hair Shampoo, Caviar Anti-Aging Hair Conditioner and Foaming Bamboo Almond Scrub. This bundle nourishes both hair and body to create softer, healthy looking hair and skin. $82 at Pur Attitude
Comfort & Style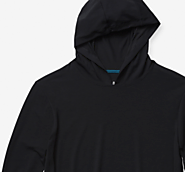 If your man is all about comfort, you can't go wrong with a great hoodie and this one offers comfort without the bulk. It's dubbed the Go Anywhere™ Quick-Dry Hoodie for good reason; he can wear it all day and then out for dinner. Available in blue, gray and black. $75 at Tommy John
A Love Rare as a Unicorn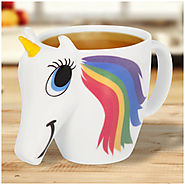 Serve your love a daily cuppa with a side of magic brought to you by this Colour Changing Unicorn Mug. The 3D mug has an adorable face and horn and when filled with a hot drink will reveal a charming multi-coloured mane. Made from high quality white ceramic and with a capacity of 300ml, the mug will delight all unicorn lovers. $15 I Want One of Those
What are your go-to Valentine's Day gift ideas?