Samples received for consideration.
It's here. Today is the official start of summer vacation for my kids. The school year is hectic, and we're glad to finally get a break from the schoolwork and activities but we keep pretty busy in summer too.
And summer brings its own challenges. Trying to squeeze out all of the fun in two and a half months is no easy feat! Food is another. We do a lot of am food prep when we are beach bound or having a picnic in the park. It's hot out, there are diets to consider, the list of obstacles goes on and on.
Here's a list of our favorite foods for summer.
1
Mama Mancini's Meatballs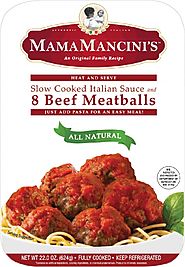 I like to make my own meatballs, but who wants to turn the oven on for an hour on a 90 degree day? Nobody. I love Mama Mancini's meatballs - the beef especially. They are fully cooked and ready to be reheated on the stove top or in the slow cooker. Perfect for summer! $7; Mama Mancini
2
La Brea Flatbread Crisps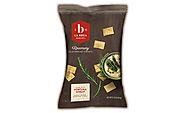 These delicious crisps are twice baked to achieve the perfect crunch. We enjoy eating them straight out of the bag or dipped in hummus or a soft cheese and as a salad topping. $3.99; La Brea
Everything you want in a jerky and nothing you don't. Made of premium grass-fed beef and free-range turkey raised with no added hormones or antibiotics. These 100 calorie packs are great for those low-carbers or paleo eaters. They are gluten, nitrite and GMO free and can be kept in your car or beach bag.$20 for 5 packs; Amazon
4
StarKist Salmon Creations
Sick and tired of the same old pj&j and turkey sandwich? We love this premium skinless, boneless, and 100% Wild Caught Pink Salmon seasoned by flavor and packed in no-drain, fresh pouches. It's easy to take this natural source of Omega-3s anywhere and eat anytime. Enjoy on a salad, in a sandwich, on crackers, or right from the pouch! Great on a hot day when you don't want to eat anything hot. $2; Walmart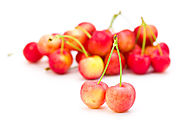 One of our favorite fruits of summer and we love them sweet! Skylar Rae® is the sweetest cherry available. They have a glowing orange-red complexion, incredible firmness, and high sugars for a candy-like flavor. Yum!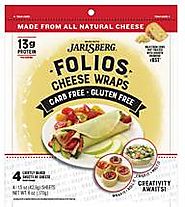 This is one of the most exciting things we've seen in a long time, especially as we prepare for a low carb diet. If you find yourself missing bread and sandwiches, you'll love these cheese wraps, made of all natural, part-skim cheese, that is carb and gluten free plus high in protein. Available in Parmesan, Cheddar and Vermont Buttery Cheese. $6.99; Folios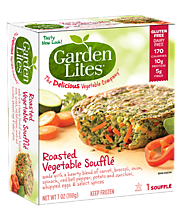 We love these souffles! They are so easy to pop into the microwave for a quick yet hearty breakfast. Garden Lites uses 11 different veggies to craft the perfect Roasted Vegetable Souffle. We don't have the time nor patience to attempt something like that on our own on a busy summer morning. $5; Garden Lites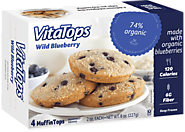 We have been fans of VitaTop for years. You get the best part of a healthy muffin without a side order of guilt. These vitalicious muffins and desserts use only clean and simple ingredients, are low in calorie and high in fiber. The perfect combo for summer dieters and healthy eaters! $5; Vitalicious