. . .
It's almost officially summer — HOORAY! My kids have been done with school for a few weeks, so we are already in summer mode around here. Are your kids on summer break yet?
There's something about summer. I love to shop all year, but I go even harder during this season. Due to nicer weather and more things to do – and more time to do it, I suppose.
We love these latest finds and hope you do too, and let us know in the comments: Have you discovered any great summer finds lately?
Summer 2022 Lifestyle Finds
1
Lisbon Chiffon Long Sleeve Smocked Midi Dress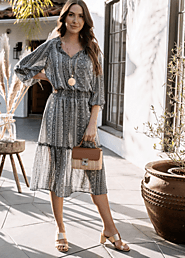 $155 | Veronica M
Found: Easy summer dress for the hot days ahead without looking like you're wearing a beach coverup. This beautiful dress from Veronica M. is so light and features a lined upper and sheer below the ruffle at the thigh. What a versatile ensemble!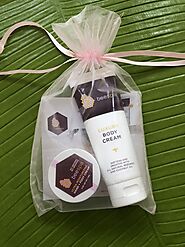 $30 | BeeSpa
We love summer but dry skin is always a problem, especially in extreme heat. BeeSpa's all-natural skin creams are carefully crafted with 16% beeswax, and are designed to relieve dry skin quickly and naturally, no matter how dry. This kit includes .5 oz mini Beespa hand and foot cream and the 3.4 oz Beespa luxury body cream.
3
Pro Light Dental Whitening System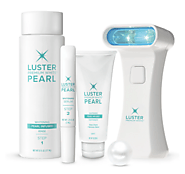 $35 | Luster Premium White Pearl Whitening System
This system works up to 7X faster than all major whitening kits. The patented Xenon teeth whitening light is proven more effective and quicker than other teeth whitening LED light systems. Developed by dentists, this kit includes: Pro Light, Serum, Rinse, and Pearl Infused Mint Whitening Toothpaste.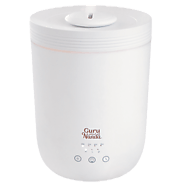 $78 | Halo XL
The summer sun makes skin so dry. Not only is the Halo XL an essential oil diffuser but also a full-function humidifier. We love the top fill design. This powerful unit can run for 22 hours on one fill and features shut off mist timers, optional light modes, sleep mode and an automatic safety shut off.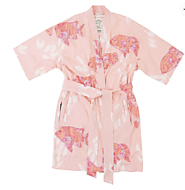 $148 | California Cowboy
This robe makes for such a versatile poolside coverup. It is towel-lined yet breathable. Featuring a dry zippered pocket for your cell phone, a champagne and sunglass loop, this is the ultimate multitasker. All La Sirena robes include: Koozie, Bottle Opener and Conversation Stoppers. This would make a great hostess gift, too!
Summer 2022 Foodie Finds
Have you found anything fantastic for summer?