We received samples for consideration.
It's summer, and inevitably your kids will declare boredom. Our house is full of toys and the kids have opportunities to swim, visit the beach, amusement parks, museums and science centers. But still, they're bored.
At the beginning of the summer I like to treat them to some fresh new toys as a reward for helping out around the house. They don't even realize that some of these are educational. These are also fine ideas for any summer birthdays your kids have been invited to.
HEXBUG Tarantula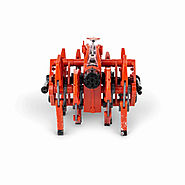 This Tarantula features a mesmerizing eight-legged walking mechanism that gives this complex robot its graceful, smooth-walking stride. Features two-channel remote control, 360 degree turning radius with batteries included. $35
Bunch O Party Balloons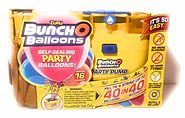 This is genius, now you can no only fill water balloons in second but party balloons too! Party planning can be tons of fun, but the execution itself can literally take your breath away. With Bunch O Balloons Self-Sealing Party Balloons™ you can fill, tie and string 40 balloons in only 40 seconds. There is literally no more blowing, no more tying and no need to add ribbon or string! Simply attach the balloon stems to the Electric Party Pump and press go! Within seconds, ZURU Bunch O Balloons Party Balloons will fill and self-tie with ease and convenience. $17
Squishy Human Body
We love this STEM toy for curious kids. With this hands-on kit and tour guide, kids enter the twisted world of the human body! Complete with removable squishy vital organs as well as representative skeletal, vascular and muscular systems, kids explore the complex inner workings of the human body and literally see how they all go together! $18
HEXBUG Box Sumo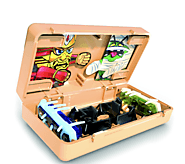 Get ready for endless fun this summer with HEXBUGs newest addition to its toy line up: HEXBUG Box Sumo. With a variety of zany characters that come alive with the power of vibration technology, there's 60 characters to collect and you can even create your own so you can keep mixing and matching your Box Sumo battles all summer long, The ring even doubles as a carrying case for your characters and nano, so you can pack them up and battle anywhere you want. $15
Paint by Sticker Books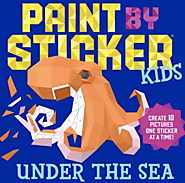 These no-mess activity books are perfect kids travel companion this summer or for a rainy summer day. The books from Workman Publishing come in several different themes. $8
Ooze Labs Chemistry Station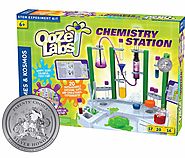 Kids can play chemist with this fun station! Watch them create glowing slime, fizzing reactions, Oozing Bubbles, colorful chromatography, and more! This 57 piece kit has everything you need to conduct experiments like a real scientist, including beakers, test tubes, flasks, pipettes, and experiment cards. $35
SpongeBob Stretchpants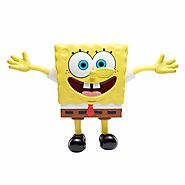 Kids love SpongeBob. With this new toy you can stretch SpongeBob's arms and legs to hear over 30 silly sounds and phrases! Or find a friend and play tug-o-war. $20