Summer reading programs are winding down as the school year finally approaches. We have been hitting the library for new reading material throughout the summer, but we also love to add new books to our own library at home.
What better reward is there for completing summer reading lists than a brand new fun book? If you're looking for something new, check out these titles which are perfect for kids age 4-7.
The Mixed-Up Truck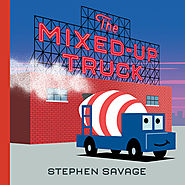 This is a cute picture book for the little guys. It follows the naive and charming Cement Mixer truck during his first day of work, where he falls into an unfortunate cycle of mixing the wrong ingredients—yielding cakes, bubble baths, and anything but a building! The sweet story, which has already received glowing reviews from Publishers Weekly, Kirkus Reviews, and School Library Journal, highlights the importance of perseverance to young audiences. It's a great bedtime read, and the colorful illustrations really bring the characters in the construction zone to life. $12; Buy it here
Brunhilda's Backwards Day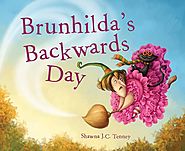 I knew this was going to be a delightful book once I saw the shiny jacket. Brunhilda the witch loves making trouble but she eventually learns that being nice can be more rewarding than being mean. Brunhilda may decide to keep some of her warts in the end, but she's a changed witch. $12; Buy it here
Pete the Cat and His Magic Sunglasses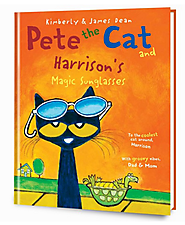 We were so excited to hear that Pete the Cat is now available at Put me in the Story! Pete the Cat is having one of those days—the kind where nothing is going his way. But when Grumpy Toad lends Pete a pair of cool, blue, magic sunglasses, that gloomy, dreary day turns itself around! This is my son's favorite series, and he loves seeing his photo and name right on the pages! $29.99; Buy it here
Fancy Nancy Tea Parties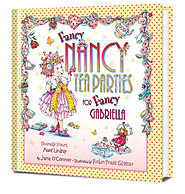 My daughter was delighted to be featured in one of her favorite series' too thanks to Put me in the Story! Fancy Nancy shares her party-planning expertise with your little one with recipes and crafts to etiquette tips and French lessons, this precious personalized book contains everything your child needs to throw the perfect tea party. A personalized letter from Nancy herself to your fancy kiddo? Oui! Plus, your child's name is worked into the text and adorable illustrations throughout the book. Wrap up with a set of recipe cards from the Kitchen of Fancy Nancy, and best of all, cut out and frame the certificate declaring your child a graduate of Fancy Nancy's Tea Party Course! Que magnifique! $29.95; Buy it here
Little Elliot, Big Fun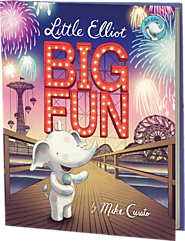 In this third story of Little Elliot and Mouse, the friends head off in search of adventure . . . and lots of fun! Kids will certainly draw on their own summer memories while reading about the polka-dotted elephant and his friend Mouse as they go to the amusement park to ride water chutes, roller coasters, carousels, and more. But Elliot isn't having much fun—the rides are too wet, too fast, too dizzy, and just plain too scary—until Mouse figures out a way to help him overcome his fears. Together, Mouse and Little Elliot can do anything! Buy it here
Bella Donna: Too Many Spells.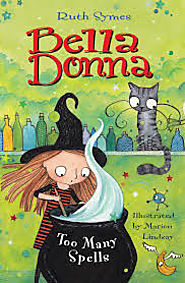 Bella Donna seems just like any other student at her school, but she has a secret: she's really a witch! The other witches who live on Coven Road are having a spell casting contest, and Bella is determined to win. When strange things start to happen at school and begin to spin out of control, Bella wonders if she can really handle it all. Teachers and parents will love this series because it is good for reluctant readers and will teach kids important lessons in each book. Buy it here
What were you kids' favorite books this summer?