Samples received for consideration. We only recommend products we love!
My favorite part of Christmas shopping is surprising my family with the smaller items they didn't even think to ask for. The stocking stuffers are the most fun. Usually they tend to be more practical but this year I've found a mix of items to stuff those stockings with. Here are some fantastic ideas you may want to consider for the holidays.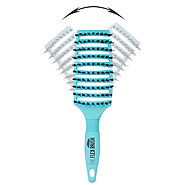 World-renowned celebrity hair stylist Angelo David and hair-tool veteran Jacob Guttman have designed the The Flex Brush. This versatile hair brush is like nothing we've seen. It's a wet/dry detangling brush (great for the kids too) that actually detangles! It's designed for all hair types and is vented making hair drying a breeze. $26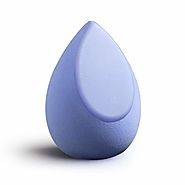 The MakeupDrop™ Hybrid is the newest innovation to revamp any makeup bag. The super soft, serenity colored applicator features two uniquely distinct parts: the Silicone Drop, which acts as a clean and waste-free surface for initial makeup application, and the Super Soft Sponge which helps blend and achieve an airbrushed glow. The Hybrid MakeupDrop™ minimizes product wasted by using the least amount of makeup possible. The silicone pad is naturally anti-bacterial and can stop the transfer of germs that can cause breakouts and irritation. The super soft- non-latex sponge is easy clean. Simply use soap and water and let dry overnight. $20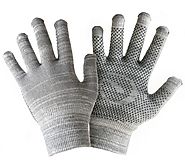 Glider Gloves are the ultimate texting glove for any Smart Phone or touchscreen devices. Glider Gloves are made from special conductive fibers that keep your hands warm while having access to text, by touching any part of the glove to the phone surface. $18
4
Bioré Charcoal Products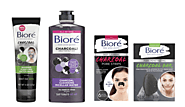 Charcoal Whipped Purifying Detox Mask ($6.49): Go back to black with this detoxifying mask made with one of Bioré® Skincare's hero ingredients. Formulated for oily skin, it contains natural charcoal—known for its ability to draw out and trap impurities. Wash away dirt and oil instantly for skin that's clean, refreshed and instantly mattified.
Charcoal Cleansing Micellar Water ($6.99): This no-rinse micellar formula utilizes innovative Japanese technology to dissolve makeup while removing dirt and oil from pores. In a detoxifying black hue formulated for oily skin, it absorbs excess oil and leaves skin mattified.
Deep Cleansing Charcoal Pore Strips ($6.49): When you have oily skin, shine prevention is essential. For the first time, the Bioré® skincare experts have added natural charcoal powder to the iconic Pore Strips, reducing oil for a full 24 hours. With next generation, proprietary c-bond technology and potent charcoal, the strips remove clogs and weeks' worth of buildup and you'll see 3x less oil.
Pore Penetrating Charcoal Bar ($6.49): For those who like to hold pore cleansing power in the palm of their hand, this cleanser features a dual action formula to exfoliate while deep cleaning pores. This cleanser draws out and binds to deep down dirt and oil for 2.5 times cleaner pores than a basic cleanser. With jojoba beads and peppermint, the formula gently exfoliates and leaves skin feeling refreshed and smooth.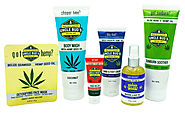 Sore Muscles? Uncle Bud's Massage Oil Will Help Revitalize The Body And Moisturize The Skin, With The Pleasant Scent Of Coconut. Our Quick Absorbing Formula, Infused With Canatrax (Hemp Extract) $9
Shower Time? Discover the benefits of pure Hemp Seed Oil with Uncle Bud's invigorating Hemp Oil Bodywash. Infused with canatrex as well as Aloe Vera to leave your skin feeling fresh, radiant and moisturized while your skin absorbs the powerful antioxidant ingredients. $22
6
Lavanila Roller-Ball Trio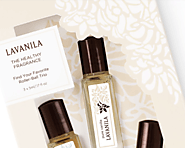 We love the exotic essential oils and skin pampering ingredients that Lavanila uses. Enjoy three clutch-sized roller-ball fragrances for discreet doses of Pure Vanilla, Vanilla Coconut, and Vanilla Grapefruit on-the-go. 3 x 5ml. You can even split these up between a few stockings! $20
7
Korres Greek Beauty Sleep Kit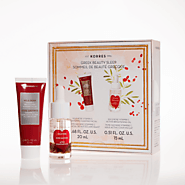 Hydrate, brighten, and glow with this vitamin C-rich duo. This limited-edition kit contains best-selling Wild Rose Vitamin C Brightening Sleeping Facial and award-winning Wild Rose Vitamin C Active Brightening Oil to treat dullness, uneven skin tone & texture, and fine lines & wrinkles. $24
8
Sally Hansen + Crayola Insta-Dri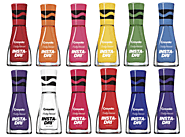 Metallic manis are a fierce fashion statement, and the new collection from Sally Hansen and Crayola, Insta-Dri Glam Rock, has something for everyone. Boasting 12 metallic inspired shades, this collection evokes childhood nostalgia and adds a touch of glam. The upgraded, longer lasting 3-in-1 formula boasts a built-in base and top coat and 1-coat coverage offers shiny, extended wear in a single step. $8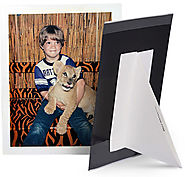 A simple pick me up! Itzastand is a removable, reusable support that adheres to your generally flat object and stands it up for display. Perfect for displaying your favorite holiday card, invitation, or vacation photos - no frame needed! $5
10
These are boot savers!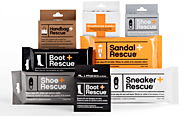 These are boot savers! No, really. How annoying is it when you get rock salt or mud on your boots and shoes? Now there's an easy way to clean up while preserving leather boots. The all-natural formula whisks away those ugly salt stains and grime, keeping boots looking their best. And you can use them on anything – leather, fabric, suede and delicate nubuck. We love the boot wax, too. $8+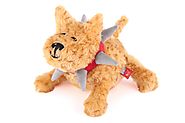 Don't forget Fido! We always stuff the stockings for our furry babies. Biff is a doggy character in a book that has come to life with his product line. Find everything from beds to collars to fun toys like this one. $16
12
Phillip Adam ACV Shampoo
We love the delicate apple scent by Phillip Adam. This Apple Cider Vinegar Shampoo in 60ml size is perfect for holiday travel. $5