Samples were received for consideration.
Snacking is the name of the game in our house. Nobody wants to eat meals and when they do, they're mapping out what what their next snack will be. But when we find great snacks to nosh on, we consider it our responsibility to share the deets with all of you :).
Go Gourmet Organic Slammers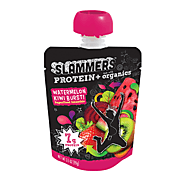 My daughter is obsessed with these and I am always happy to see her enjoy these superfood smoothies in a pouch. They're antioxidant and vitamin C rich and free of artificial colors/flavors and are gluten free! The perfect affordable organic snack for lunch boxes that do not require refrigeration! $3 for 4-pack; Target
This bar saves lives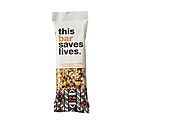 Not only are these snacks so delicious, all-natural and GMO free, but for every bar you buy, the company delivers a packet of life-saving food to a child in need. Buy a Bar. Feed a Child. What a concept! $25 for a box of 24; This bar saves lives
Go Organically Fruit Snacks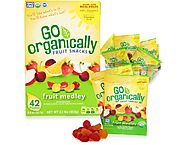 My kids love these fruit snacks, I love that they're certified organic, GMO free and packed with vitamins. These snacks are made with real fruit and without preservatives. $14.99 for 42; Boxed
TGI Fridays Party Bites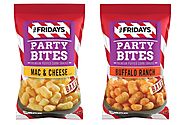 My son is obsessed with these new party bites from TGI Fridays. They are baked puffed corn and come in a variety of flavors with no trans fat or added cholesterol. It's the perfect snack when you want something crunchy! $2.99; grocery and convenience stores nationwide
Have you found any great new snacks lately?