We received samples of some of the following products. Others we purchased on our own. We love them all. Affiliate links below.
I know I'm not alone when I say that my shopping methods have changed. Over the past few weeks I've found new resources for purchasing the products my family needs so that I can keep physically walking into brick and mortar stores to the bare minimum.
Looking to boost your immune system? We all are. These delicious powder can be mixed with water, added to smoothies or baked. The options are endless! This superfruit pulp contains 19% daily value fiber, 25% daily value of Vitamin C per serving, and more antioxidants per serving than blueberries, acai and goji. Simply sprinkle, shake, blend and bake to give a nutritional boost to your favorite foods.Buy it here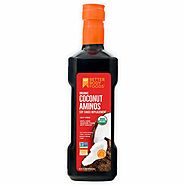 We're obsessed with this healthier, yummier soy sauce replacement. Made from organic coconut blossom nectar and Himalayan salt with less sodium than soy sauce. Simply use it whenever a recipe calls for soy sauce, for seasoning, marinating or on salads, rice and satays. Buy it here
3
Unique in the Creek Wreath Kits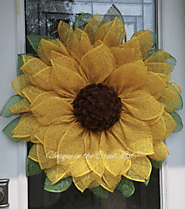 If you need a project to keep your mind occupied we highly recommend these wreath kits. We're looking forward to this being over so that we can enjoy the summer - and then we can display this gorgeous sunflower wreath on our door! Comes with everything you need except for scissors! Buy it here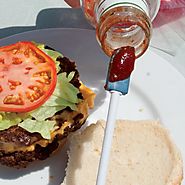 You want to get the most out of your products, especially in a time like this when you're trying to shop less often. Introducing the Spatty - a handy tool to mix, apply, decorate but most importantly, scrape and save! Made for crafting, food, cosmetics and more and it's made in the U.S.A.! Buy it here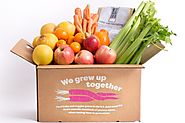 I'm so excited that this company has expanded their delivery area! When stores are stripped of produce and meats, I love having the option to get these items delivered right to my door. Get $10 off here!