Samples provided for consideration.
The stress of this busy season can wreak havoc on your body. Moms especially wear many hats, and trying to keep up with the to-dos can be a challenge.
Don't let it do you in. These new finds will have you feeling healthy and looking polished so that you can tackle even the most challenging tasks.
Hammam Soap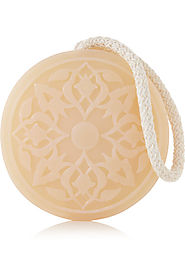 Senteurs D'Orient's 'Hammam' soaps are made by artisans in Lebanon. Hand-mixed and dried for ten days, only the finest natural ingredients and essential oils are used. This is no ordinary soap on a rope, but a treat for the senses. I can't think of a better way to unwind at the end of a long day. $38, net-a-porter
Family Flora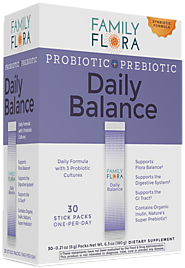 Family Flora is a natural prebiotic + probiotic formula that populates your gut with the healthy bacteria needed to successfully battle health challenges, which is especially important with school right around the corner. Family Flora helps prime the immune system, giving your family a head start in fighting back-to-school health concerns without breaking the bank. The custom formulations are Non-GMO, kosher, sodium-free, gluten-free and have no artificial flavors or colors. Check the website for a $3 off coupon on their products at Target. $20; Target
Nature's Gate Toothpaste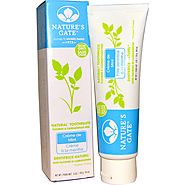 Up until now, I only bought natural toothpaste for the kids. Now thanks to Nature's Gate, we all use it. Gently cleans and polishes teeth while freshening breath. The formula is Vegan, Non-GMO, Gluten free, Carageenan free, Soy free, Fluoride free, Paraben and Sulfate free. No artificial flavors or sweeteners. $4; Nature's gate
Curel Hydratherapy
You've heard that you should apply body lotion while the skin is still wet, right? It locks in the moisture already on your skin. Curél® Hydra Therapy Wet Skin Moisturizer is activated by water on freshly-showered skin and penetrates deeply into the skin's surface to heal dryness, for soft, healthy skin you can only imagine. Many of us will be turning the heat on soon, so it's more important than ever to hydrate the skin. We like this one because it doesn't leave you greasy. $11: Target
KORRES Shower Gel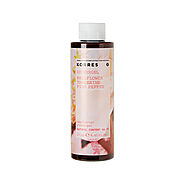 Once you try KORRES shower gel, any other pales in comparison. KORRES gels cleanse and deeply moisturize skin with this gel to foam Showergel. We just tried the Bellflower Tangerine Pink Pepper scent which is marvelous. Delicate and sweet bellflower blends with the ripe citrus scent of tangerine and discreet spice notes of pink pepper to create a sensual and sweet aroma. $18.50; Sephora
KORRES Body Milk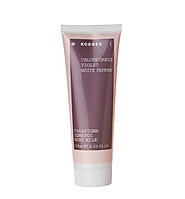 We love using perfumed lotion in place of spray. It lasts much longer. We tried the Velvet Orris Violet White Pepper - an elegant and soft Orris Root Oil blends with the delicate woody floral scent of violet and intense earthy white pepper to create a mystical and seductively soft aroma. Nourish and moisturize skin with this lightweight yet powerful Body Milk enriched with vitamins. Absorbs quickly while leaving a subtle fragrance on the skin. $24.50; Sephora
Family Flora* helps you feel great on the inside, and who doesn't want that? There are formulas available for everyone in your family (starting at age 2!). Grab this coupon for $3 off any Family Flora Prebiotic at Target.com, and experience the great health benefits of Family Flora!
Giveaway
Win a years-supply of Family Flora!
*Consult your physician before using any medications.