We donated most of the kids' Halloween candy last year, and yet they still have candy leftover from the small stash we allowed them to keep, plus Christmas and Valentine's Day treats. They have also been collecting more chocolate this season through Easter egg hunts and prizes, so the last thing my kids need is more candy for Easter.
This year I decided to focus on collecting some items that are both fun and practical. I want them to be greeted with a fun basket when they wake up on Easter morning that won't have them bouncing off the walls. My biggest tip is to think ahead. Spring is here and Summer is coming. What do the kids really NEED. It's okay to stuff baskets with necessities, the things you were going to buy at some point in the immediate future. I feel better about giving practical gifts because I know that they will be used.
Right now we are thinking about prepping for the summer season: The kids need flip flops, sun glasses, beach and pool toys, etc. Books and movies are always great ideas along with arts and crafts, etc.
Here are a few of the cute non-candy gifts I got for my kids this year.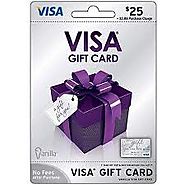 It doesn't get more practical than this. Instead of filling the Easter basket with junk, why not give a gift card so that the recipient can buy exactly what they want. This is especially perfect for a teen or adult but little ones will love having the opportunity to visit a toy store to pick out something new. Vanilla Gift is a gift card, accepted anywhere Visa is, with denominations up to $500. They come in numerous themes and designs, are available at retailers nationwide and come ready to use. Vanilla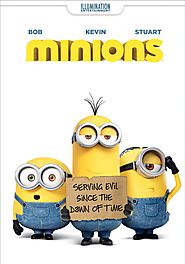 The kids loved seeing this movie in the theaters last summer, and they've been dying to see it again. When I saw the low price, I just couldn't resist. Find it for $10 on Amazon.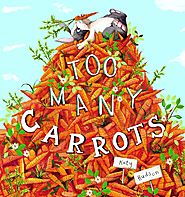 Barnes & Noble is featuring Too Many Carrots, by Katy Hudson, as its Picture Book of the Month! This charming and lovingly illustrated picture teaches children the value of friendships over material possessions, and features a range of engaging and delightful animal friends including a rabbit, a tortoise, a squirrel and a beaver. Can't find a more perfect non-candy Easter basket gift! Find it on Amazon.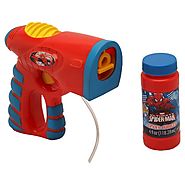 My kids were low on bubbles when the weather finally broke. I don't care how old your kids are - bubbles never go out of style! Since we needed to replenish our supply anyway, this was a great addition to their baskets. Find it at Target.
5
Baby Wren and the Great Gift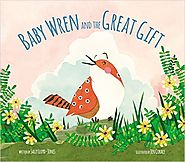 Here is another great Spring-themed book, and we can never have enough reading material around here. This sweet story by bestselling author Sally Lloyd-Jones celebrates of all the wonderful gifts God has given each and every one of us. Find a copy on Amazon.
6
Melissa & Doug Scratch Art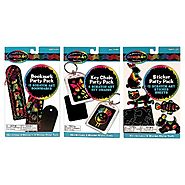 When in doubt, arts and crafts. Kids always love them, and parents love keeping them busy and entertained. Scratch art is fun without the mess. Find various scratch art kits at Target.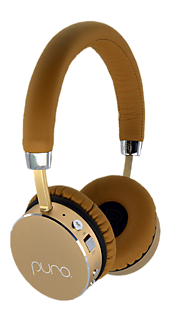 My daughter is obsessed with her new Bluetooth headphones, and I feel good about them because I know they won't damage her hearing. Puro Balanced Response® equally balances bass, mids and highs, delivering clear, understandable vocal reproduction, which reduces a need for excessive volume and it effectively reduces ambient noise in loud places like on an airplane. These can be used with or without a cord and there is even a microphone if you're making audio or facetime calls. Once charged you'll get 18 Hours of Battery Life for Music Playback & 200 Hours Standby. They're made with good quality leather and are padded for comfort. Zip case included. $79 Purosound
What are your favorite non candy gift ideas?