Samples were received for review.
As self professed product junkies, we're always looking for the latest new "thing" to try. The beauty market is ginormous, so it's a beautiful thing when you find those products that really hit the mark.
There is something for everyone with this latest roundup – from mom and dad to the kids. Many of these items would make great gifts for Mother's day, Father's day, teachers and grads.
New Health and Beauty Products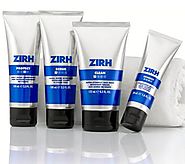 ZIRH makes the perfect portable skincare kit for dads always on-the-go! This all-in-one kit includes must-have skincare essentials-everything he needs and nothing he doesn't! Includes face wash, exfoliator scrub, vitamin serum, and moisturizer. $59; ZIRH.com
2
Viita Bladder Leakage Underwear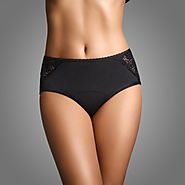 Functional AND cute! If you suffer from the occasional leak, we highly recommend these panties. No one will know - not even your significant other! These undies are washable, reusable, antibacterial., odorless, hygienic and affordable! Available at CVS Pharmacy.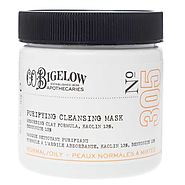 We're obsessed with the C.O. Bigelow skincare line. We've been testing the tonic, moisturizer, cleanser and cleansing mask. All are fabulous products that make us actually want to put some effort into our facial skincare routine! $25 and up; C.O. Bigelow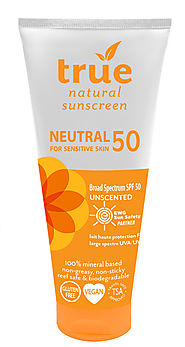 Summer is coming and warmer days are here. With that comes more time spent outside and the need to cover up and protect our entire family. Just as the name implies, this suncreen is an all-natural, mineral based formula. This vegan, gluten-free and unscented natural sunscreen is perfect for beach babes prone to skin allergies. Only the bare essentials, this sunblock is high performance and long lasting for an ultimate day out in the sun. *$24; TrueNatural.com

Softsoap has released two NEW Limited Edition variants that are sure to boost your mood and awaken your senses. The aroma of fresh May Blossoms in the Blushing Bouquet variant will turn your shower into a floral paradise. While the balance of fruity and floral scents in the Eternal Bloom variant will leave your skin and senses refreshed and revitalized. The best part is, both scents have moisture rich formulas that keep your skin hydrated, smooth, and radiant. Available through September. $3; Walmart
Which product or products would you like to try? Let us know in the comments :)