Moms shouldn't only be celebrated once per year, but it's May and according to the calendar our official day is coming up fast – on May 8th.
Is it just me or does the holiday fall early this year? I'm not ready! Our guide is here to provide some inspiration for those gifts intended for moms aunts, grandmother, or any other motherly figure. Flowers are always lovely, but we love these less conventional ideas – something for any budget.
What are you gifting this Mother's Day?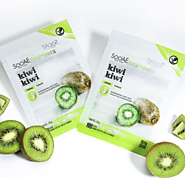 $3+ | Food Story
Bye-bye dull and dry skin. Inspired by plants, Food Story uses naturally derived ingredients to gently exfoliate dull and dry skin and moisturize your skin from the base. They do not use microbeads and instead make natural scrubs such as volcanic ash, walnut shells, and red bean powder to create the most natural ingredients that are harmless to your skin and the earth. Food Story offers products from skin, hair and body at low prices.
2
Kitchen Naturals Bread Slicer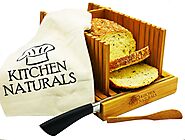 $29 | Kitchen Naturals Bread Slicer
It's the perfect slicer guide for your homemade bread. It won't be a hard target to cut even slices. You will also have a choice to cut a slice of your desired thickness out of 3 different thicknesses, without risk of cutting your fingers.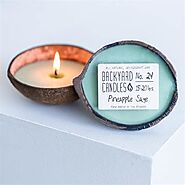 $10-$25 | Backyard Candles
These candles give that beachy vibe complete with a coconut shell. The unique aromas invigorate a room while creating a serene environment for relaxation and comfort, and get this - they even float in the tub!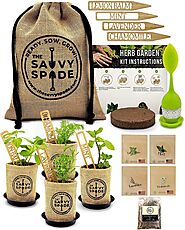 $30 | Herbal Tea Garden Kit
The Savvy Spade Herbal Tea Garden Set has exclusively non-GMO Chamomile, Lavender, Mint & Lemon Balm heirloom seeds harvested by reputable growers in the USA. And because they only source quality herbal seeds with high germination rates, you can look forward to a happy, flourishing indoor herb kit that produces lush tea leaves! This gift idea is perfect for anyone with a green thumb. The Herbal Tea Garden Kit includes everything they need to get started.
5
Apple Pie Pet Portrait Kit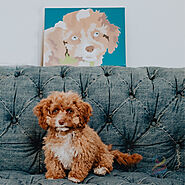 $65+ | Apple Pie Painting
Fido is Mom's best friend too! After you send in your photograph, Apple Pie Painting kits will create your custom canvas of your favorite furry friend, including step-by-step instructions. This is a fun and thoughtful creative activity to be enjoyed long after the masterpiece is completed.
6
Truffoire Body Care Collection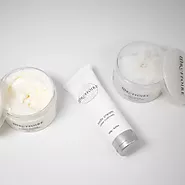 $184 for the collection | TruffioreGive her the spa-like experience at home with Truffoire's luxury skincare. Exfoliate and remove unwanted dead cells, dirt, toxins, and more to leave your skin hydrated and rejuvenated with their Body Care Collection. Their skincare helps you achieve healthy, glowing, and satin-smooth skin. The collection includes a Salt Scrub, Body Cream, and Body Butter with Truffoire's powerhouse ingredient, truffles, known for their anti-aging properties.