samples received for consideration | post may contain affiliate links
It's getting hot out there! Unless we're lounging at the beach or playing in the pool, we've been spending our days at home with the air conditioning on full blast. Thank the heavens for A/C…am I right??!!
At least I'm getting the house in order before the madness of back to school season begins. Today we're sharing how we are making our house less chaotic and more organized so that we can create a space everyone enjoys spending time in…because we really don't have a much of a choice :).
P-Touch Label Maker
We love label makers for organizing items at home. We label wires, file folders and controls so everybody knows what's what. Labels are great for back to school season to keep the kids from losing their things and sight word labeling as well. $30; Walmart
Anne Geddes Paint Collection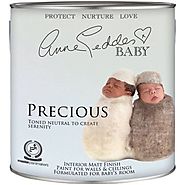 It's time to give our walls a refresh and we just found the most beautiful serene paint colors by none other than the famous newborn photographer Anne Geddes. The paint has good depth of color using the very best of pigments in serene color schemes perfect for the nursery or any room to achieve a peaceful environment. Grays are all the rage right now so we're painting the guest room in 'Precious". Sold by the quart or gallon. $15-30; Walmart
Filter Snap Automatic Delivery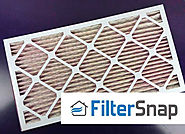 If you're like pretty much every other human being, you occasionally forget to purchase and replace filters. We love this automatic delivery service which you can set a schedule to receive air filters and refrigerator filters (every 6 months is ideal but this can be customized). No need to add another item to your shopping list and you'll save up to 50% off the retail price to boot! Price varies; Filter Snap
Imprima Collection from Typhoon Housewares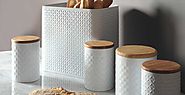 The kitchen is the room we struggle with keeping organized. Luckily we have found this beautiful collection to organize our things and still have a beautiful streamlined kitchen. These containers have tight seal lids and are metal with the look of ceramic. $15 and up; Typhoon Housewares
Bright Endeavors Soy Citronella Candle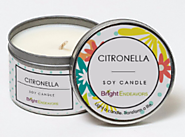 Made with phthalate-free fragrance and real citronella oil, these candles are a non-toxic alternative to traditional chemical insect repellents. Plus, they come in travel-friendly aluminum tins! But what really makes these candles special is that proceeds help adolescent moms through their paid job training program. $7.99-12.99; Bright Endeavors
QuickZip Sheets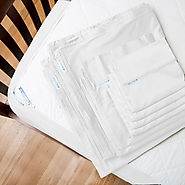 Do you struggle with keeping fitted sheets on the mattress? We do, especially in the kids rooms. Finally we have found a solution. These sheets have a base that goes under the mattress and when you need to do weekly washes, simple zip off the top. And the sheets always stay put! Available in crib to california king. $40 and up; QuickZip
T-fal Comfort Trigger Ice Cream Scoop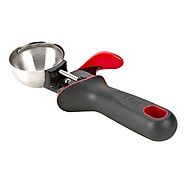 Featuring a non-slip grip and a stainless steel scoop with trigger release, the Comfort Trigger Ice Cream Scoop will help create the perfect scoop every time. The trigger release feature allows for effortless serving, and ensures that no ice cream is left behind. $11; Target
Have you found anything great for your home lately?