Samples were received and/or affiliate links are featured below.
Are you shopping at the last minute for your kids' Easter baskets like me? I've been collecting little things here and there but there are still a few items on my to-buy list for which I'll be shopping in store and online. I like to have a mix of candy and non-candy items. Happy Easter, and good luck filling those baskets!
Welch's® Mixed Fruit Easter Fruit Snacks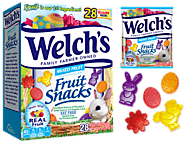 We love these Easter-shaped fruit snacks - bunnies, flowers, eggs and chicks! Perfect for egg stuffers and egg hunts. The Welch's Easter Fruit Snacks come in an Easter themed box and pouch! $5 at Target Walmart and Oriental Trading
Easter Orchard Fruit Basket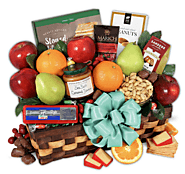 Ring in spring with our Easter Orchard Fruit basket! We've brought together fresh fruit, rich milk chocolate, and sweet candies for the perfect Easter basket. Artfully arranged by our gifting experts, this beautiful basket is going to look great on your table come Easter morning. $80; Gourmet Gift Baskets
Kinder Egg Surprise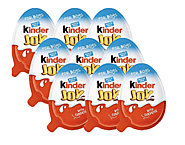 My kids have so much fun with these treats imported from Italy. They feature a tasty treat and a small toy all in one. They're perfect for the Easter baskets or even the egg hunt. $11 + Free Prime Shipping; Amazon
Blind Bags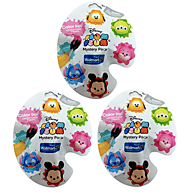 Another hit in my house are blind bags. My son loves the extra surprise when he can't see what he's opening and he absoltely loves tsum tsums! Amazon has prime shipping available on this 3-pack. $18; Amazon.
Giant Easter Bunny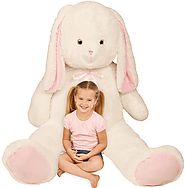 You can't go wrong with a big ole Easter Bunny! This stuffed bunny stands over 5 feet tall and will ship in 2 days with Prime! $70; Amazon
Ferdinand the Movie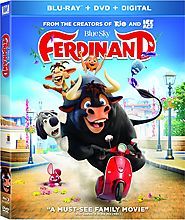 We loved this movie! Ferdinand is a young bull who escapes from a training camp in rural Spain after his father never returns from a showdown with a matador. Adopted by a girl who lives on a farm, Ferdinand's peaceful existence comes crashing down when the authorities return him to his former captors. With help from a wisecracking goat and three hedgehogs, the giant but gentle bovine must find a way to break free before he squares off against El Primero, the famous bullfighter who never loses. $20; Amazon
Chamilia Petite Smiley Face Stud Earrings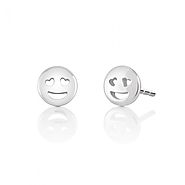 How cute are these studs and they're easy to hide in an easter egg or as an addition to that basket. These sterling silver earrings with polished finish feature a smiling emoticon with heart-shaped eyes on a sterling silver post. $35; Chamilia