Summah, my favorite time of year. Although it is lots of fun, it can also be a challenging time of year when it comes to keeping your life hassle-free. So anytime I discover something that helps make my life easier and/or more fun, I like to share. And boy have I found a lot of somethings lately. Read on for all of the details.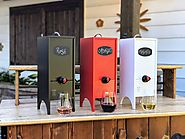 Boxed wine isn't the most luxurious thing to serve, until now. Thanks to two artists who know it's always 5:00 somewhere, boxed wine presentation is getting a makeover. Each Wine NookⓇ holds 3 liter bags of wine, or another beverage of your choice in an upright position for easy dispensing. We love the chalkboard label for a customized presentation! Buy the Wine Nook here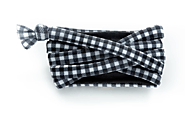 This looks like a cute bracelet right? Well it's not only that, but thanks to the hidden zipper pocket, it's also a great place to keep rings and other small items safely tucked away. You wouldn't believe how many people lose their rings on the beach every day. Now you can go for a swim with all of your valuables safely tucked away. Buy Ring Bandits here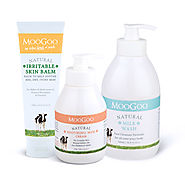 My skin gets so dry in the harsh summer heat and needs lots of good moisturizing product to keep it from peeling or appearing ashy. This Australian company offers a wide range of natural and gentle products that are made with effective ingredients and no gimmicks. All MooGoo's products are designed to keep the skin or scalp moist, supple and using high quality, natural ingredients. Buy MooGoo Skincare here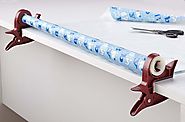 Do you find yourself getting invited to more and more parties during summer? It's the beginning of our busy season for birthdays, weddings, showers etc. and I have always struggled with wrapping gifts. With no room for a dedicated wrapping station I usually end up on the floor. Wrap Buddies are genius - they clip right onto your table or counter and hold not only the paper roll but also the tape. When you're finished these clips are small enough to be stowed away in a drawer! Buy Wrap Buddies here
5
asobu Ultimate Coffee Mug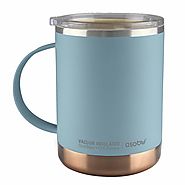 Introducing your new favorite coffee mug. There are a myriad of portable coffee mugs on the market but only one has a ceramic inner coating which delivers the purest taste from your beverage (no more metallic tasting drinks). The sealed lid keeps your drink cold or hot and safe from bugs. Buy the asobu Ultimate coffee mug here
6
asobu reusable flexible straws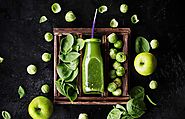 Many restaurants and amusement parks have made the move to ban reusable straws and I'm doing the same at home. That's why I love asobu's reusable flexible straws. They come with a silicone bendy that you can use to connect two straight stainless straws and make your own bendable straw. The kit comes with a cleaning tool and a silicone pouch for travel. Buy asobu flexible resuable straws here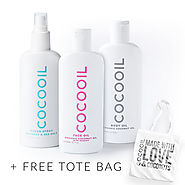 Remember when we used to use tanning oil? Now you can get one with SPF! This certified Fair Trade cold-pressed organic coconut oil is a treat for the skin and the nose with nutrients that hydrate, nourish and protect. COCOOIL suncare products include 100 percent natural botanicals which are more effective for producing a uniform and long-lasting film of sun protection on the skin - without that white look you get from traditional sunscreen.