January Finds

It's been a while since I've posted Friday Finds. We made a big move, (from NJ to Florida) and I paused my writing for a while so that I could pack and coordinate every detail of the move. Now that I'm settled here, I have some new finds for you, a little bit of everything and for everyone in the family!
1
Baketivity Gabby's Dollhouse Kit
$45 | Buy on Baketivity.com
DreamWorks Animation's Gabby's Dollhouse and Baketivity are teaming up so you can design your own cat-tastic gingerbread house with Gabby and the Gabby cats! Visit baketivity.com to order your Gabby's Dollhouse Limited Edition Baking Kit which includes step by step instructions and all the dry ingredients you'll need to create your own Gabby's gingerbread house! Gabby's Dollhouse is now streaming on Netflix.
$55 | Buy Mario Party Superstars here
We were so excited to receive a copy from Nintendo! As a family we love playing Mario Party. This online board game can get intense, and no matter what my son is always somehow the winner...that stinker. Now with Mario Party Superstars, we have new boards to play and tons of new mini games too. This is a must-have for family game night!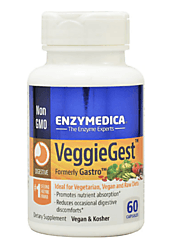 $24 | Buy VeggieGest at VitaCost
VeggieGest contains a high-potency enzyme, Alpha Galactosidase, that is key in digesting the sugars from beans, grains, raw vegetables and other foods that create digestive discomfort and takes stress off the gallbladder, liver and pancreas.The online retailer for health, beauty and wellness, Vitacost.com carries over 40,000 everyday products like vitamins, beauty, food, fitness and so much more!
4
rabbitgoo No-Pull Dog Harness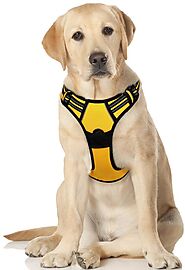 $18 | Buy on Amazon
My dog just turned 6 and I have tried every no-pull harness out there. I finally ordered this one before our move, so that I could tether him in the car for safety, but it ended up being a great buy for walks! Whenever he wears this, he truly does not pull. It's amazing!
5
elago silicone phone case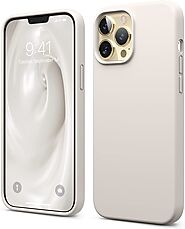 $13 | Buy on Amazon
I was eyeing up a high end brand for my new phone case when I saw an influencer mention this one. The price was right so I gave it a shot and absolutely LOVE this phone case. It feels silky smooth, is super durable (I drop my phone constantly) and it looks so pretty. This color is so nice with my gold phone but it comes in many other colors as well.
Which one is your favorite?