What a long hard year it's been since last Mother's Day. Moms sacrifice so much on the daily and deserve to spoiled regularly and not only for one single day out of 365. She especially deserves to be spoiled rotten this year and of course we have some ideas if you would like to go above and beyond to make her day special.
As always, the very best gifts are always the handmade ones and the kind gestures (don't let her lift a finger). We hope all of the moms out there feel the love with whatever you decide to do to celebrate her.
1
Cask & Kettle Hot Cocktails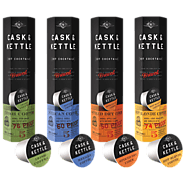 $14.99 | Order here
When just a plain old cup of coffee or tea won't cut it. Cask & Kettle is the ONLY hard coffee cocktail on the market. Simply pop a single serve cup into your brewing system (or add hot water) and a smooth, aromatic beverage is ready in seconds. Coffee house quality with everything you need in one pod - including the alcohol.
2
Save the Girls Touchscreen Purse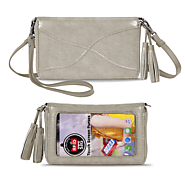 $52.99 | Order here
We love their line of touchscreen purses, especially The Encounter. This is an elegant RFID protected wallet/crossbody purse with a convenient, interactive, touch screen backing suitable for large smart phones. Inside there are ten credit card slots and two extra pockets for a checkbook or cash, plus a change purse and two deep pockets for keys and makeup. It comes with an adjustable leather strap and a wrist strap. Available in Vintage Grey, Black, Chocolate and Blissful Burgundy.
3
Dune Jewelry Delicate Dune Necklace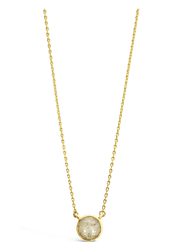 $100 | Order here
Gift your Mom with jewelry that allows her to wear her travels, experiences, and most cherished memories every day. Dune Jewelry's Delicate Dune Round Necklace is perfect for layering and is handmade with 14k Gold Vermeil and your choice of sand or earth elements from thousands of iconic and memorable locations around the globe. Choose a sand or earth element your mom will love from Dune's Sandbank or send your own sand or element for a bespoke design that is uniquely hers. Adjustable Chain 16"-18-20".
4
Veestro Plant Based Meals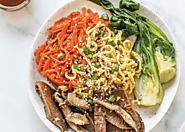 $9.90 per meal | Order here
As a mom, I love to cook but that doesn't mean I don't want a break every now and then. Veestro is a plant-based meal delivery program that caters to your needs. Choose from dietary preferences: gluten free, nut free, low calorie, kosher and more! Just microwave and serve for a delicious, healthy meal in minutes. This is the perfect gift for any mom or grandmom in your life!
5
Inseediously Good 100% Pure Prickly Pear Seed Oil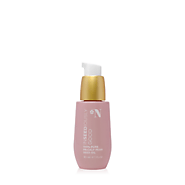 $79.99 | Shop here
Inseediously Good 100% Pure Prickly Pear Seed Oil is a nutrient-rich, do-it-all oil that helps stimulate collagen production and promote a faster cell turnover for a more youthful looking complexion. Packed with essential nutrients and vitamins, Prickly Pear Seed Oil is nature's answer to the fight against pre-mature aging and helping reduce the appearance of fine lines.
6
EcoVessel Insulated Straw Water Bottle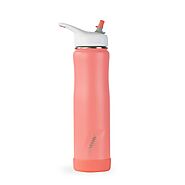 $34.95 | Purchase here
For moms who are constantly on the go, the Summit insulated straw water bottle is designed with comfortable and convenient features. Its ergonomic shape makes it easy to grip and with TriMax® Triple Insulation her drinks will stay cold up to 36 hours.
Gifts that don't cost a thing:
Breakfast in bed
Send mom out for the day while you clean the house
Cook dinner
Foot rub
Plant flowers in her garden
Run mom's errands
Take a day trip to the beach/lake/mountains
Watch a movie (her choice)
Make some IOU coupons for the chores she abhors
Do the laundry/vacuum while she relaxes
Spend the day with her, doing what she loves (even if you hate it)
What are you doing this Mother's Day?