The countdown has officially begun! It's the first of December and with just 24 days to go, Christmas will be here. Are you ready?
Here are some products that can help with that.
1
Personalized embosser - Stationery Studio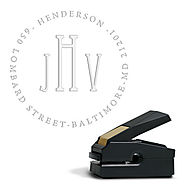 Up your holiday card game this year with embossed envelopes. These custom embossers fancify envelopes and stationery and at an affordable price! $40; TheStationeryStudio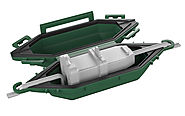 Every time it rains during the holiday season, my breaker trips. Now you can protect your holiday light cord connections from rain and melting snow with this clever invention. For outdoor holiday light safety and convenience get the Mini, it prevents electrical shock hazards and "KEEPS THE LIGHTS ON". Made of UV resistant Heavy Duty commercial grade plastic. All of Twist and Seal Family of Products are made in America and come with a 5-Year Warranty. $10+; TwistandSeal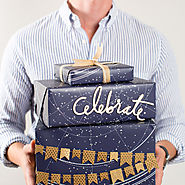 Packaging is everything. I think it's just as important as the gift inside, and it's easy to wrap a beautiful package when you've got high quality wrapping paper on hand. We love Paragon Papers wrap which comes in three designs: Indigo Hyde, Gatsby and Galileo - which glows in the dark! $12; ParagonPapers
4
Disney Tsum Tsum Advent Calendar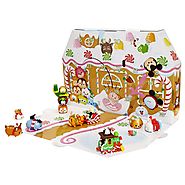 Each day, kids can open a new window to reveal a surprise Tsum Tsum figurine or accessory to create a gingerbread themed scene. With 18 different sized Tsum Tsum figurines, each in holiday attire, as well as six holiday themed accessories, kids can enjoy counting down to the holidays with the Disney Tsum Tsum Advent Calendar. Suggested for kids ages 6 and older, the Disney Tsum Tsum Advent Calendar is available for a suggested retail price of $39.99. $25; Amazon
5
Method New Holiday Soap Scents
The seasonal scents of this holiday collection are sure to sleigh you. I enjoy changing up my soaps for the holiday to complete the decor and give us some extra holiday joy. We are loving the new scents, especially Frosted Fir which evokes snow-dusted evergreens. $4; Method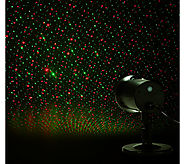 Still need to decorate for the holidays? It's never too late if you have StarNight Laser. Includes a stake for the ground if using outdoors or enjoy it inside your home. Light up your landscape, illuminate a dark walkway and decorate your home inside or out with two color combinations that cover over 2,500 square feet without the use of wires. All that you'll have to do is plug it in! You can then choose from eight different program modes that'll deliver a star-kissed scenery with the touch of a button. $19.99; StarNightDeals
We received samples for editorial consideration.