We received samples which we will be donating to a local shelter. This post contains affiliate links.
Our pets are not items we own. They are living, breathing members of the family and they are not to be forgotten during the holiday season. We enjoy filling stockings with toys and treats for our two cats and our dog.
We can't be alone in this. And when we shop for our pets, we make sure to also think of all of the animals that don't have a loving home for the holidays. We hope that you'll considering donating items to your local shelter this season. Here are some awesome gift ideas to consider for all of your furry friends.
Holiday Gift Ideas for Pets
1
Fresh food from Freshpet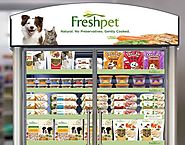 My animals love Freshpet. Their foods are found in pet section refrigerators in the store - just like food for the humans! Packed with vitamins and proteins, Freshpet foods offer fresh meats, poultry and vegetables farmed locally and prepared using natural ingredients and everyday essentials. Made for dogs and cats including meals and treats. Freshpet.com
2
CLIC Leash from High5Dogs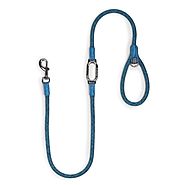 Do you take your dog wherever you go? The CLIC mechanism from High5dogs is the first to incorporate an innovative system to the traditional leash so one can tether a dog in a single motion with only one hand if you need to stop into a shop for coffee or you're out and about running errands. $30+; High5Dogs
3
The Barkens Holiday Bucket
Sniff & Barkens, along with presenting sponsor Hartz, created this Bucket full of toys as a unique holiday gift that also helps save dogs' lives. This $50+ value is being offered to Sniff & Barkens' millions of followers for $34.99, with a portion of the proceeds going to Pilots N Paws, a nonprofit organization that provides life-saving transports and rescue missions for dogs. We love a gift that gives back! $35; Sniff & Barkens
4
Bella Spill-Proof Pet Mat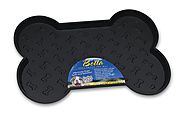 We have been using one of these for the dog and I have purchased a second one for our cats. I love that is made of rubber and so easy to clean. That's important when you have animals in your home! $9+; Amazon.com
5
Wellness CORE® Grain-Free Kibble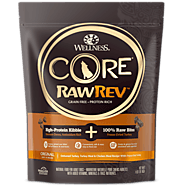 When you love your pets as much as we do, you want them to enjoy a meal that's both tasty and healthy. And with ingredients like beef and salmon, CORE is truly a protein-packed pet food. At the heart of every tasty CORE bite is a careful balance of natural, quality ingredients. The result is a wonderfully nutrient-dense meal your pets can sink their teeth into. $20+; Amazon.com
What are you buying for your pets this year?