What do you give to the person who has everything? When I find myself in this position I like to find gifts that serve a purpose, gifts that give back. Even if you don't consider yourself to be a philanthropist, it feels good to do for others, especially during the holidays.
Making a donation to a favorite charity in the recipient's name is a lovely idea, but sometimes you feel like you want to give a material gift. Why not do both? We found a few organizations that offer lovely gifts that spread the wealth. Read on to find out more.
1
Eternal Flame Necklace - Made by Survivors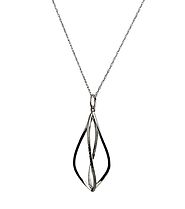 Made by Survivors offers survivor-made goods as a way to fight modern day slavery and help survivors rejoin society. The eternal flame sterling silver pendant hangs on an 18" sterling chain. This is a beautiful unique piece designed by Jenny Reeves that can be worn with pride. $58; MadebySurvivors.com
2
Gourmet dog treats - Lindy's bakery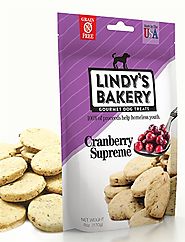 Have any doggies on your list this year? Buy these healthy, delicious treats from Lindy & Company. Because the only thing worse than seeing homeless pets roam the streets is knowing that so many of our youth are homeless too. These yummy treats are homemade by homeless youth in Dayton, Ohio. $5.99; LindyandCompany.org
3
Books and Toys - Kohls Cares

We love the books and matching plushes you can buy at Kohls; we have a few from their summer collection and many more that we've collected over the years. 100 percent of the net profit supports children's health initiatives nationwide which to date has added up to $300 million through the Kohl's Cares merchandise program. $5 each; Kohls.com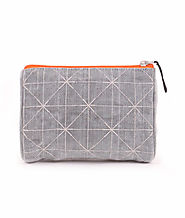 There are all sorts of bags available at Net Effects made by local artisans provided with fair wages. A portion of every sale goes to Nothing But Nets, an international organization providing mosquito nets to a Cambodian families in need. This useful cosmetic bag is available in four color choices. $24.95; neteffects.com
5
Lily Bracelet - Songa Designs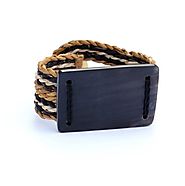 We love this unique bold bracelet made from banana leaf, sisal plant and repurposed cow horn. It and many other beautiful wearables are made by talented women in under-resourced countries given the opportunity to achieve economic independence by using their skills while receiving fair wages. $42; SongaDesigns.com
6
Seasonal Soy Candles - Bright Endeavors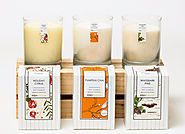 Bright Endeavors is a social enterprise lighting the path out of poverty for adolescent moms in Chicago through a paid job-training program. The candles are handcrafted and signed by participants. Bright Endeavors signature glass candles come in the following seasonal scents: Pumpkin Chai, Whitebark Pine and our favorite, Holiday Citrus. Candles make wonderful gifts; choose this one and you'll also be giving a chance to someone in need. $24.99; BrightEndeavors.com
Samples were received for consideration.