Who doesn't love food? It's why I'm one of those weirdos who actually enjoys going food shopping. I love to take my time and see what I can find that's new and unique while singing along the music playing through the speakers.
We've rounded up some of our most recent foodie finds below. Read on for all the yummy details.
Bon Appétit!
Universal Yums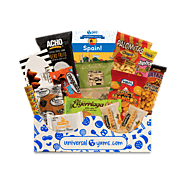 One of my favorite things about traveling outside of the country is trying new foods. With Universal Yums, traveling is not required. Snacks and candies from around the world are delivered to your door for a one-a-kind experience. In addition to unique tasty treats, each Universal Yums subscription box comes with a 12+ page guidebook to amp up the adventure anddeliver a full cultural experience. Each interactive and educational book is filled with trivia, recipes and more! The Halloween box was all treat! $14 and up | Universal Yums
Mighty Sesame Co.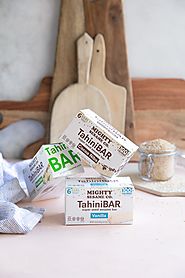 We thought Tahini was just for hummus! Not so, according to the delicious lineup from Mighty Sesame Co. The Cocoa Nibs are so new and different not to mention delicious and the Squeezable Tahini will be amazing to have on hand for recipes including dessert, dressings and even hummus! $11 and up
Better Body Foods Avocado Oil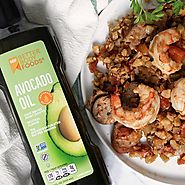 Made from some of the most delicious avocados on earth, our all-purpose avocado oil can be used for cooking, baking, sautéing and deep-frying. In fact, it's the king of oils when it comes to the smoke point – an impressive 500 degrees Fahrenheit. Plus, it's a great way to add monounsaturated, or 'better for you', fat to your diet. $15 | Better Body Foods
Pumpkin Spice PB Fit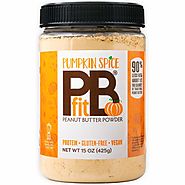 If you are one of those people who love pumpkin spice and everything nice, you will love this new PB Fit flavor! This powdered peanut butter is a total game changer. You can have your peanut butter without the guilt with 90% fewer calories than regular peanut butter. $12 | Amazon
TBJ Gourmet Bacon Jam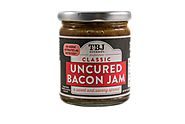 Bacon Jam features a savory-sweet combination of bacon, brown sugar, caramelized onions, apple cider vinegar, and our special seasonings. With a bit of Bacon Jam magic, simple appetizers are transformed into delicious bites within minutes. $14 | Amazon
Loacker Hazelnut Quadratinis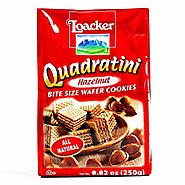 I love enjoying treats that bring me back to Italy. Loacker Hazelnut Quadratinis are delicious four layer wafer cookies with the smoothest cream filling. These wafers are the perfect accompaniment to any coffee or hot cocoa. Buy it here for $3
b. Nutty Gourmet Peanut Butter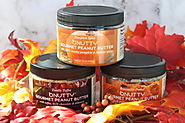 I'm a peanut butter lover and b.Nutty has taken peanut butter to the next level. They make so many unique and delicious flavors, making this the perfect treat for the holidays. I can imagine so many delicious ways to use this product but my favorite is right out of the jar! Buy it here for $8