In this house, we like to eat. Kevin and I try to encourage the kids to try new things, and what kind of example would we be setting if we weren't willing to experiment with new food and drinks?
Summer presents it's own set of challenges. While we love grilling, we tend to get stuck in a rut and make the same old burgers, dogs and chicken. We just discovered some great new sauces to help with that. And being on the run, we rely heavily on the same grab and go snacks and drinks. We found these new items to help us with both of these obstacles.
XYIENCE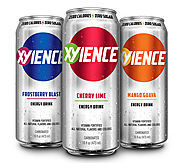 I'm not a regular energy drink kind of person. In the morning I have a full cup of coffee and that's it. However on a hot day when I'm running out of the door and have no time for coffee, this is a great way to get my caffeine in a cold, refreshing carbonated drink. XYIENCE energy drinks taste great and have no sugar or calories and natural colors and flavoring. $21.50 for 12; XYIENCE
True North Snacks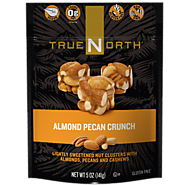 We love these sweet nutty clusters that come in three flavors: Cashew Crunch, Chocolate Nut Crunch and Almond Pecan Crunch. The flavors specifically include the best nuts for your diet, helping to keep you full and suppress your appetite but meanwhile they're a delicious sweet snack. Our favorite is the almond pecan crunch. $5; True North Store Locator
Nando's Peri-Peri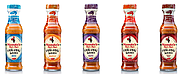 This best-selling hot sauce in England (and Australia and South Africa) is now widely available in the U.S. and ready to spice up your summer barbeque. Nando's PERi-PERi sauces combine flavor with varying degrees of heat that will satisfy everyone from the most timid PERi-PERi beginner to fiery heat seekers. The chili peppers used are hand-picked in South Africa. Flavors range from mild to extra hot and garlic. $8 for 2; nandosperiperi.com
Walker's Shortbread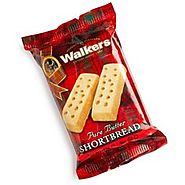 These are great treats now available in on-the-go snack packs that come in different varieties. Great for day trips or school lunch boxes, Walkers Shortbread is made with just four simple, all-natural ingredients: flour, butter, sugar and salt. Absolutely no high fructose corn syrup making it the easy choice for parents. Prices vary; Walkers
Nuts About You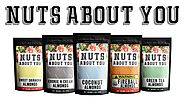 New from LA, Nuts About You offers munchies that you will go nuts for, perfect for curbing those late afternoon snack attacks! Stash your favorite flavor in your to-go pack for noshing on anytime. We love these coated sweet nuts. They are a great satisfying snack/dessert. $13 for 2; Indiegogo
Samples received for consideration.