2016 is here! What a long strange trip it's been. This last year had its fair share of challenges, and as crazy as it is that another year has passed so quickly, I am welcoming the new year and the fresh start.
We have discovered quite a few new finds for your consideration. I think they're all so appropriate for the month of January whether you're still celebrating or committing to shed the holiday weight.
Friday Finds for the New Year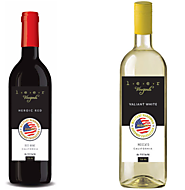 Still ringing in the New Year? Heroic Red and Valiant White wines are distributed by Leer Vineyards in Byron, CA. $1.50 for each bottle of wine sold goes to purchase a mortgage and tax free home to a wounded warrior. Heroic Red shows aromas of boysenberry with hints of leather, cedar and cigar tobacco. Flavors are of raspberry jam, chocolate and black pepper, with a faint echo of blake tea on the long finish. This blend contains 58% Syrah, 29% Merlot and 13% Cabernet Sauvignon. Valiant White shows aromas of peach and orange blossoms, the circus flavors are intense, peaches and tropical fruits dominate. It's a soft and luscious mouthful with a hint of effervescence for a beautiful liveliness and a balance to the sweetness. While crisp and sweet this Moscato is a perfect pairing with spicy seafood or chicken and is amazing while paired with bleu cheese and desserts that include pears or peaches. Members of the military receive a 10% discount. $22-24 per bottle Leer Vineyards
2
Fromager d'Affinois with Truffle and Saint Géric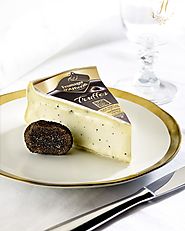 Want some cheese with that wine? These creamy, ultra-rich and delicious cheeses will add elegance to any cheese plate, and will also take any appetizer or main dish from good to magnifique!
Made with real Black Truffles from the Perigord region of France, Fromager d'Affinois with Truffles displays notes of fresh butter and earthy mushroom that are unmasked after cutting into the light and bloomy rind. This cheese is delicious served on a cheese platter with a rustic baguette or alongside fresh fruits and nuts. It's also perfect paired with a crisp bottle of festive Champagne, Cava, or Sparkling Wine. Stir some into your mashed potatoes to create a truly decadent dish! [www.fromagerdaffinois.com]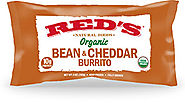 If you're committing to eating organic in 2016, these burritos will not disappoint. Red's is now the fastest-growing brand in the frozen natural Mexican category with distribution in almost every grocery store across the country including Kroger, Publix, Wegmans, and Whole Foods. We found ours at ShopRite. Red's burritos and new burrito bowls are 100% all-natural, preservative-free and contain only antibiotic and hormone-free meat and rBGH-free cheese. $2.50 Red's Natural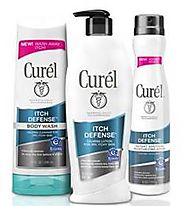 Well, we experienced some unusally warm weather over the holidays, but now the weather is frightful. Which means the heat is now on full blast and our skin will soon be dry and itchy. Combat itch all day long with Curél Itch Defense Calming Lotion. This moisture rich formula helps relieve dry, itchy skin and control flare ups as you rebalance pH levels, moisture levels and cellular turnover for healthy skin. Dermatologist recommended and pediatrician tested, this calming lotion soothes itchy, dry skin while being gentle enough for babies 6 months and up! $8.99 Drug and mass merchants
5
bloom BABY Sensitive Wipes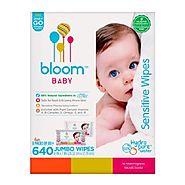 Speaking of sensitive skin, we love bloom+KIND CO.'s pure and natural bloom BABY Sensitive Wipes. Even though we are officially done with diapers, we all use wipes to clean dirty fingers and faces and even stains on clothes and these are made from 100 percent HydroPure water sourced from a 6,000-year-old Canadian glacier. These plant-enriched, biodegradable and non-abrasive wipes are gently on even the most sensitive skin. $15 Sams Club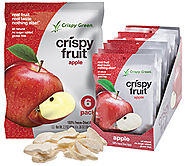 After all of the holiday gorging, it's time to get healthy, and Crispy Green fruit snacks are helping us do that. Crispy Fruit snacks are 100% freeze-dried fruit slices that are made of real fruit and nothing else. They are super crispy and perfect when you have that crunchy chip craving but without the guilt. Flavors include Tangerine, Apple, Asian Pear, Banana, Cantaloupe, Mango and Pineapple and they're individually single-serving packaged and perfect for lunchbags and handbags - plus they're TSA approved! The entire line of Crispy Fruit is Non-GMO Project Verified provides approximately one serving of fruit at 55 calories or less per bag. $1.59 Store locator and coupon
7
Tarah Jade Aroma Candle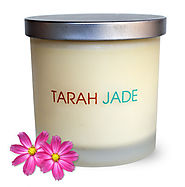 We love this aromatic candle for adding peace and tranquility in the new year. Hand crafted and poured in Los Angeles California, this 10 oz. soy candle will burn for 50 hours. The crackling sounds the wood wick makes adds to the ambiance on a cold winter's day. $30 Tarah Jade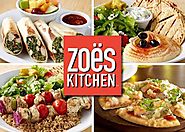 My daughter and I tried Zoës Kitchen the other day, and we're both hooked! I love that there is a quick service restaurant with nothing but healthy options and fresh ingredients made from scratch daily. When food that's good for you tastes this good it's easy to follow a healthy lifestyle. Zoës Kitchen for locations
Giveaway
One lucky reader will win a case of bloom BABY Sensitive Wipes!