Samples received for consideration
We've been enjoying a schedule-free summer. Well, sort of.
There are so many fun things to do during these few warm months out of the year in New Jersey. So while we are on a break from the usual sports activities, daily lunch packing and homework, we have traded it all for a different kind of crazy.
Summer, I'm finding is just as hectic as the rest of the year, so we wanted to share a few cool new products that are making our lives easier, and more comfortable.

Persil ProClean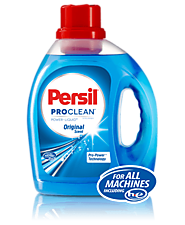 Have your heard of Persil? I hadn't until the company sent us a sample to try. This European laundry detergent brand is finally in the US! ConsumerReports.org just rated Persil ProClean Power-Liquid 2in1 "the best detergent they have ever tested", ranking it 1st in their recently released results, and relegating Tide, which has held the top spot for years, to 2nd place. PersilProClean.com
Invisible Glass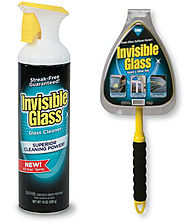 I'm already a fan of Invisible Glass. Ever since I first discovered these streak-free cleaning products I refuse to buy anything else. Their new EZ Grip soap-free glass cleaner is my favorite so far. It disperses the product evenly almost like a foam with the same streak-free clean I love. The Invisible Glass Reach & Clean Tool is awesome too - great for tall windows or mirrors. I also love to use the lens wipes for cameras, phones and eyeglasses.
Sugru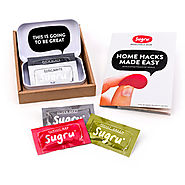 This moldable glue kit includes everything you need in a small package. My favorite way to use it is to fix broken wires, especially my phone cord. 5 single use packs in bright fun colors come in a storage tin
with a booklet filled with handy and creative project ideas and how-to guides. $15; Sugru
Farmacie Candle Collection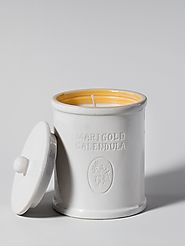 We heart Soap & Paper Factory and they just introduced something new to love - their new Farmacie Candle Collection. This collection of premium, fragranced soy candles are packaged in chic apothecary jars and feature botanical scents based on the herbs and flowers used in traditional medicine. The Farmacie Candles are available in these three fragrances: Marigold Calendula, Lavender Clary Sage and Red Rose Saffron. $25; soapandpaperfactory.com
ToiletTree Automatic Soap Dispenser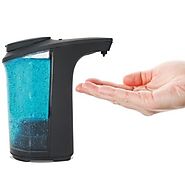 This is a must for your kitchen to prevent salmonella poisoning. I can handle raw meats and immediately clean your hands without touching anything. This Soap Dispenser features a drip-free design that prevents messy counter tops. Simply wave your hand under the dispenser and the perfect amount of soap will be dispensed. Motion sensor technology provides a sanitary, touch-free operation at each use. With 5 settings to choose from, you can easily adjust the amount of soap being dispensed. The unit holds up to 500ml of soap or lotion and runs on 4 AA batteries. $34.95; Amazon