We are slowly easing into summer. My kids just finished school last week and we are getting used to a more laid back, relaxed routine. This is by far our favorite season of the year to be in New Jersey. The pool is open and the beach is an easy drive. People are finally taking long awaited vacations but this is the time we don't want to stray far from home.
So in June, we scoped out all of our favorite finds that are perfect for kicking off the summer season. We hope you find our list to be useful!
Red Vines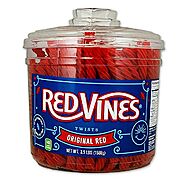 $8.79 | Purchase here
Movie theatres are opening and Summer is officially not cancelled. For those wanting something sweet but more natural in their snacking, opt for Red Vines Made Simple variety as a plant-based snack. They are NON-GMO, fat free and only 100 calories per serving!
Toesty Sheets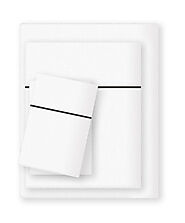 $180 | Purchase here
Toesty Sheets are the first sheet of its kind to feature an elastic-seamed bottom with clever corners that snugly fits around the mattress foot. This is genius, because the sheets never ever stay put. Especially useful for summer when we favor sheets over comforters or quilts!
Bossy Pants Candle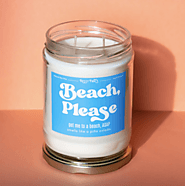 $24.99 | Purchase here
Fun, Sassy & Super Gift-able Soy Candles! For anyone with a great sense of humor, these hilarious candles from Bossy Pants Candle have clever sayings to fit their mood. From "Alexa, clean the house" to "Alone time" to "Time to Wine Down," there's a candle to make you giggle that also smells great! All Bossy Pants candles are hand poured in small batches, are vegan and cruelty free, and are truly a labor of love.
We Go High Rosé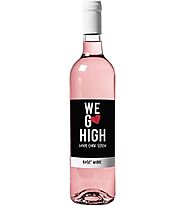 $18 | Purchase here
Our newest rosé find is We Go High Rosé. It features hints of berry on the nose with almond and citrus on the palate, vibrant coral color. Pairs nicely with all your favorite summer foods: light pastas, salads, grilled fish and goat cheese.
Starlux Pool Party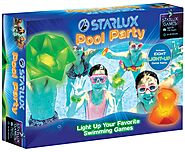 $40 | Purchase here
Change things up this summer with a bright new pool activity! Kids, teens and parents alike will have a blast with these light up waterproof game pieces. Features 12 game options. Great option for summer birthday parties! Winner of the 2021 Toy Insider Top Summer Toys.
I love to shop! Find good deals / interesting products is my passion. So please share…
Have you discovered any cool things for summer lately?