.
.
This one's for the dogs, and all of the dog lovers too. You all know how I cherish my Buddy; I like to say that he's my favorite child. He always eats his dinner, never talks back and always listens (well he always eats his dinner).
I had no idea there were so many innovative products made for our favorite furry friends, so I wanted to share. A few of these can cross over for the cat lovers, too. These would make excellent gifts for your favorite pooch or their mama.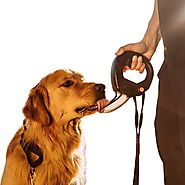 $34.99 | Buy Spleash
This leash accessory is a must have for any dog owner. Attach your leash to the handle and now you have a built-in water bowl and a sprayer to keep your dog cool or fend off an aggressor. Travel light, and keep Buddy happy!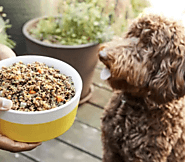 Prices vary | Buy Pet Plate
Your dog is a member of the family and he deserves the best food. PetPlate uses simple, clean ingredients in their dishes. This direct-to-consumer line features various foods custom-tailored to your pet's dietary needs, whether your dog is a picky eater, has a sensitive stomach or needs to control his weight.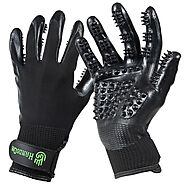 $24.99 | Buy HandsOn Gloves
HandsOn Animal Gloves are a revolutionary concept that reaches far beyond the traditional curry combs, mitts and shedders on the market today. Wet or dry, they won't slip or fall off while providing you and your animals with a more thorough and enjoyable bathing and grooming experience.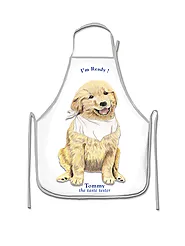 $28.95 | Buy Alex Ross World Kitchen Accessories
For the dog lover, Alex Ross has created the most adorable designs that you can wear while you cook your dog her favorite food! Choose from different designs each with their own story.
5
SodaPup Enrichment Toys
$15.99 | Buy SodaPup Lickmat
If you have a food-motivated and sometimes anxious pup like mine, enrichment toys are just what he needs. We love the enrichment mats and treat dispensers from SodaPup because it gives him something to do to pass time, especially when left alone or feeling anxious in a thunderstorm.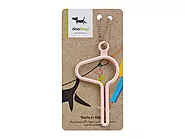 $8.99 | Buy DooLoop
Here's to being hands-free! Instead of walking around the neighborhood carrying doo bags, now there's a special hook you can attach to the leash so you can let it hang until you locate a trash can. Anything that makes life easier as a dog mom is a win for me! They come in an assortment of colors; sets also available.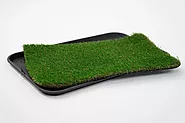 $28.99 | Buy City Loo
Perfect for when you can't get the dog outside. This high-quality artificial dog potty grass is specifically cut to fit perfectly into the odor-absorbing dog potty tray and the City Loo. Artificial grass is perfect for dogs and humans who prefer a reusable material that resembles pet potty time outdoors. Easy to use and clean.
What's your favorite doggy product?