We received samples of the products below. We only recommend what we love.
School has begun here and we're patiently waiting for Fall to begin too. I am looking forward to the cooler temperatures and comforts of the season while still trying to stay on track with my healthy eating habits.
We're sharing the newest products to catch our eye as we settle in to the next season.
1
BeTWEEN the Bookends Box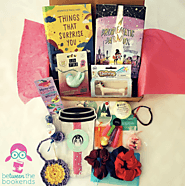 We love this subscription box curated by 13 year old 8th grader and avid reader named Jillian. She hopes to keep kids interested in reading for fun and personally reads every book and tests every product. The full size box is shown above and the mini box includes one book and 3-5 lifestyle items which ship to your door the first week of every month. $17 / $30 | Buy it here
2
Arabella Baby Gift Sets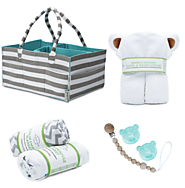 Mamas of babies being born during a pandemic will appreciate these lovely gift sets from Arabella Baby. They include a useful storage tote, swaddle blankets, towel and washcloth and a beechwood pacifier clip set. Even though we may not be able to visit the new babies during this time, we can still spoil them from afar. $84 | Buy it here
3
SweetLeaf Sugar Free Sweeteners

I've recently cut back on sugar and I am in love with the latest sugar free alternatives that have come on the market. SweetLeaf has delicious powdered stevia to make icing with and I just love their organic monk fruit products which are available in both granular and liquid forms. Starting at $4.99 | Buy it here
I know we've been featuring many different types of face masks, but these are worth mentioning. Made from pure mulberry silk, these masks feature three layers of pure mulberry silk with sewn-in pockets to hold a disposable HEPA filter. Mulberry silk is a hypoallergenic, tightly woven/smooth fiber that keeps allergens and bacteria away from your face. Features adjustable elastic straps and a built-in nose fitting. $26 | Buy it here
5
PB Fit Powdered Peanut Butter Powder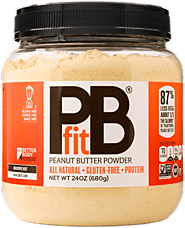 Whether you're making lunches to go or making snacks for an at-home break, PBfit provides a nutritious, protein-filled snack that's easy to make and delicious. It's powdered peanut butter with 87% less fat and ⅓ the calories of traditional peanut butter. Throw it in the blender, bake with it, or add water to make traditional peanut butter. $13 | Buy it here
6
Nodpod weighted eye blanket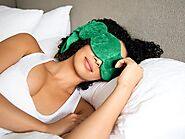 Nodpod® is a comfortable hug for your head and works perfectly in any position. With more benefits than a sleep mask and the qualities of a weighted blanket, NodpodⓇ harnesses the power of Deep Touch Pressure with it's innovative, strap-free design. NodpodⓇ applies gentle pressure to help relieve stress and anxiety while promoting deep restful sleep. Know someone who needs the gift of a better sleep? NodpodⓇ makes an amazing self-care gift for anyone in need of better rest. NodpodⓇ is
also amazing for travel and road trips. $32 | Buy it here