F – A – L – L —-
F – I – N – D – S
We made it through another week! It is finally Friday and with yesterday being the first day of Fall, summer is officially over. The weather is starting to cool and we are already making plans for fun with Halloween just over a month away and the holidays right around the corner. Even though it doesn't get very cool here in Florida, there are still lots of things to look forward to this Fall.
Today's finds are sure to help you enjoy the new season, whether entertaining or just hanging out at home.
1
Catan Pisco Monkey Tail Kit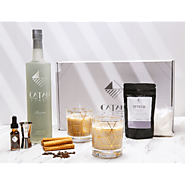 $62.99 | Buy Catan Pisco Monkey Tail Kit
If you like coffee and cocktails, this one's for you. Traditionally a Chilean holiday drink, this cocktail is now being enjoyed all year around since you can enjoy it hot or cold. Pre-batching this cocktail is perfect for Fall parties or you can simply make it for yourself and freeze some for later!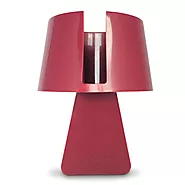 $16.99 | Buy Sofa Stud
This little invention is a sanity saver. If you're like me and you work from your couch, you will enjoy this new handy dandy cupholder. Just wedge the paddle between your sofa cushions until the base rests firmly on the surface. Place your favorite mug, cup, snack, remote (you name it) inside, kick back and relax. Also great for fall bonfires is their sand stand ($9.99).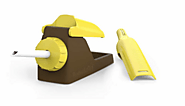 $28.99 | Buy Banana Loca
Candy season is upon us, but did you know you can make delicious treats with fruit? Don't call me bananas. Banana Loca® is an innovative kitchen gadget that straightens a banana, cores it while still in the peel, and allows you to fill it with a variety of tasty food pairings like yogurt, honey, jams & jellies, peanut butter and Nutella. Yumm-o!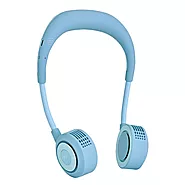 $48 | Buy W Fan
It's finally Fall! Time to spend more time outside - but it can still get a little hot in the afternoons. Or if you're in the south like me, it's pretty much always hot! The W Fan is here to keep you cool no matter where you are or what your plans - be it apple picking, festivals/concerts, gardening or just walking the dog! This bladeless fan will keep you cool. Features a built in battery with usb charging capability.
5
Spice of Life Bonfire Bluetooth Speaker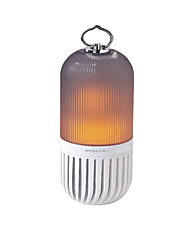 $84 | Buy Spice of Life Bonfire Bluetooth Speaker
Make that s'mores session more fun with this bluetooth speaker featuring two brilliant illumination settings. Push the light button once to enjoy a flickering light reminiscent of a bonfire and push a second time for a consistent fire-like glow. To listen to music, simply push and hold the Bluetooth button, and the speaker will automatically search for surrounding Bluetooth devices.
6
Kiss my Face Fall Scents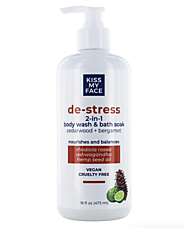 $4.29 and up | Buy Kiss My Face
This line of highly effective products for the entire family is made from high-quality, clean ingredients (most of the line is vegan!). Luxurious formulations combine natural and organic botanicals whenever possible along with vitamins and essential oils. Sustainable, plant based ingredients are used to be gentle on people and the planet. Moisture Shave Lotions, Olive Oil Bar Soaps, Active Life Stick Deodorants and De-Stress bath and body products are all available. We love this cedarwood + bergamot scent to put you in the Fall mood.
What are your favorite Fall Finds?
let us know in the comments if you've found anything particularly fun or useful.