We love our food. It's something we must eat to live, so we might as well enjoy it while we're busy surviving. These new finds are all very healthy and delicious – a winning combo around here.
Let us know in the comments if you've tried any of these products. Have you made any favorite new food discoveries lately?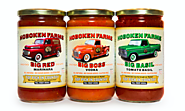 This sauce is better than my own. We were pleasantly surprised to taste how delicious it was...reminded me of my grandmother's. The name, Hoboken Farms made me laugh when I first heard it because there are no farms in that town, but one taste of their delicious sauce will have you as hooked as we are. Available in three varieties, BIG RED Marinara, BIG BOSS Vodka and NEW! BIG BASIL Sauce. Those other sauces? Fuggedaboutit! $8.99; Hoboken Farms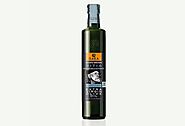 We never buy cheap olive oil. EVOO is the way to go and this one from GAEA is delicious. The P.D.O. region of SITIA in eastern Crete is one of the most celebrated olive oil producing territories in the world. Since the Minoan era, almost 5000 ago, the extended sunshine, the mountainous grounds and rich soils of Crete, have provided a unique microclimate for the cultivation of olive trees. Obtained directly from handpicked renowned "Koroneiki" variety olives, this cold extracted superior category olive oil carries the unique combination of a harmonious taste with a fruity & slightly peppery aroma. $12.99; www.gaeaus.com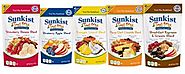 We are always snackin' around here, but we're trying to make smart choices. Sunkist® Trail Mix Redefined™ products feature an exotic blend of fruit and tree nuts is made with no fillers (peanuts, raisins or candy like traditional brands) and are all plant-based ingredients. The delicious trail mix flavors include Strawberry Banana Blend, Blueberry Apple Blend, Pineapple Coconut Blend, Mango Dark Chocolate Blend, and Breakfast Espresso & Granola Blend. $3.99; Sunkist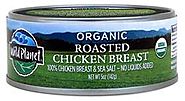 Canned chicken is a secret weapons in my pantry. You can do so much with it from nachos or a casserole to a delicious cold salad or my favorite buffalo chicken appetizer. A completely sustainable product, the Organic Roasted Chicken Breast contains only two ingredients—skinless, boneless chicken breast seasoned with sea salt. This pure, premium chicken features USDA certified organic free range chicken raised on an organic diet — including non-GMO corn grown on land that is free of chemical fertilizers, herbicides and pesticides. $5.49; Wild Planet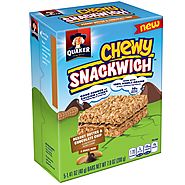 I rely on Quaker for their delicious Chewy Granola Bars. They make a great snack and when we're short on time throughout the busy week they are the perfect grab and go breakfast too. Now there's even more to love with the NEW Quaker Chewy Snackwich available in two varieties: Peanut Butter & Chocolate Chip and Apples & Caramel. $3.49; grocery stores
Giveaway
Enter to win a prize pack containing the NEW Quaker Chewy Snackwich and Quaker Chewy Granola Bars!