Once I gained the quarantined ten, I knew it was time to get back on track. Making healthier food choices doesn't have to mean boring steamed chicken and vegetables. I've learned that you can still treat yourself without sabotaging your diet.
Whenever I find healthy swaps for my favorite foods, I just have to share. Because there's nothing better than losing weight while still enjoying all the foods you love. Read on to learn about our latest foodie finds and make sure you enter the giveaway!
1
NICK'S Low Calorie Ice Cream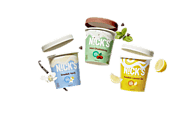 This low calorie ice cream is not icy like other guilt free versions. Nick's actually tastes like the real deal and anything but light. If I didn't know it was low calorie, I wouldn't believe it! $60 for 6 pints | Buy it here or find it at your grocer.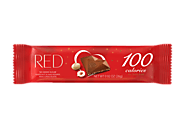 If you're watching your calories and sugar, you're going to be interested in RED Chocolate. RED is the first chocolate in the world with up to 50% fewer calories and no added sugar, so you can enjoy a guilt-free treat! Half the calories, 100% delicious. Buy it here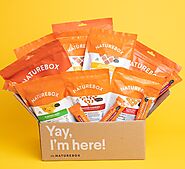 If you're cutting out junk from your diet but still love to snack, I've got good news. NatureBox offers all of the snacks and treats you heart desires but without tons of sugars, salt, fat or preservatives. We're in love with the turmeric lemon cookies! Snack Boxes start at $34 | Buy it here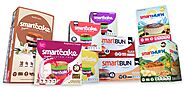 One of my favorite finds is the Smart Baking Co. family of products which includes Smartcakes®, Smartbuns®, and Smartmuf'ns™. They offer snack cakes, hamburger buns and breakfast items that are gluten-free, wheat-free, low-carb, sugar-free, non-GMO and diabetic and keto friendly. With just 38 calories each, Smartcakes® pack 5 grams of fiber and 4 grams of protein. Smartbuns® have just 63 calories with 11 grams of fiber and 9 grams of protein. Smartmuf'ns™ are also low-calorie and high in protein and fiber. $15+ | Buy it here and save 10%
5
Uber Appliance Frozen Dessert Maker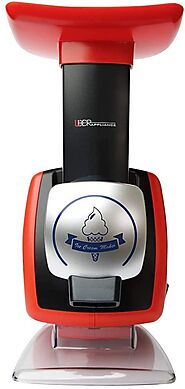 Have you ever wanted to make your own "nice cream" or smoothie bowl? Well now you can with this nifty new device which turns frozen fruit into a delicious treat. Includes a popsicle mold too. $45 | Buy it here
Enter to win 6 pints of Nick's Ice Cream!