It's been a while since we've posted a Friday Finds roundup. Somehow we are nearing the end of April so it's time to discuss our latest finds. Keep and eye out for our Mother's Day gift guide coming next week!
Have you come across any amazing new things we should be aware of? Sound off in the comments below!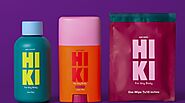 Bundles start at $20 | HIKI
From deodorant to anti-chafe, body powder and wipes, HIKI built a line of vegan, cruelty-free products that reflect the daily needs of real bodies in motion, not just their underarms. They're all SO GOOD, you won't be able to pick a favorite.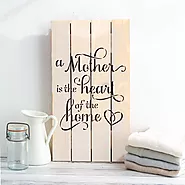 $6+ | Stencil Revolution
These reusable stencils are cut from a durable plastic with a laser cutting machine right here in Florida. There are so many beautiful designs to choose from. Make a fabulous handpainted wall design or a custom homemade gift. The options are endless!
3
Repurpose Marine Degradable Straws
$8 | Repurpose
These straws don't suck like other paper straws. Repurpose Marine Degradable PHA straws are non-toxic, sturdy, and last to the very last sip. They're made from plants and are certified biodegradable in soil, freshwater, and marine environments, keeping our ocean friends safe.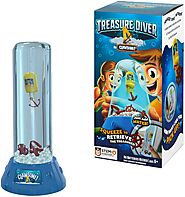 $20 | Treasure Diver
This electronics and battery-free activity is so much fun, your whole family will want to play. Turn it into a game and see who can be the first to squeeze and retrieve all six treasures! Includes the Clawsome Diver, Shark's Jaws, Pirate Sword, Cannon, Roman Jar, Anchor and the Titanic's ship wheel! Also includes container, diver retrieving tool, decorative gravel and color instructions. Just add water and play!
5
Dashing Diva Nail Strips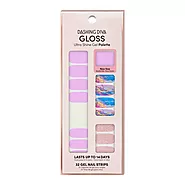 7 | Dashing Diva
Lately I'm obsessed with these nail strips. They're so fun and they hold up really well to my abuse (washing dishes and using my nails to open things). They're a fraction of the cost of a nail salon visit and are a cinch to apply with no dry time at all!