Samples received for consideration
We are definitely what I'd call a foodie family. We like to try new foods (well most of us do) and we love to eat out. Restaurant visits however have become super expensive so we try and limit the amount of times per month that we dine out or order take-out for breakfast lunch and dinner. The cost makes trying new food items a real risk so I prefer to find new foods at the supermarket to give it a test run first.
Here are a few of new brands we've recently had the opportunity to try. Have you found any great new products lately?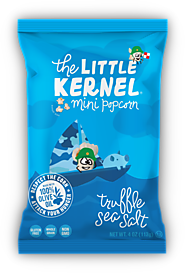 Popcorn is big in this house. We all love it. This popcorn is in a league of it's own. I wasn't even aware that tiny popcorn existed, and yet it does and it's fabulous. Healthy, too. The Little Kernel is the perfect snack with a unique, hulless, "miniature kernel." Popped in 100% pure olive oil, each kernel is gluten-free, non-GMO, dairy-free, kosher and certified whole grain. Available in six delicious flavors, including Truffle Sea Salt, Sweet & Salty, Pink Himalayan Salt, White Cheddar, Butter and Naked (No Salt Added). $4; The Little Kernel
2
Carrington Farms Organic Ghee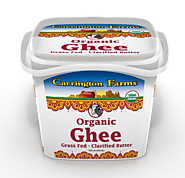 Have you ever heard of ghee before? It's butter, but better. My grandparents and parents used to make their own - and now just like hummus, you can now buy it pre-made from the grocery store. Ghee is an ancient 'health food' that contains significant levels of Vitamin A, D and E. It is a clarified butter that is heart healthy and contains Linoleic Acid to help balance cholesterol levels and also known to reduce inflammation and increase energy. It's dairy free, USDA Organic and Gluten Free. Give it a try! $15; Carrington Farms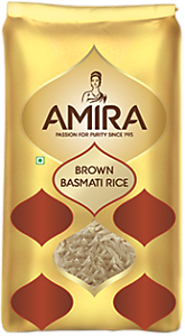 AMIRA Brown Basmati is a premium, great tasting brown rice. It's been proven that eating whole grains is better for your health and we're trying to do a lot more of that around here. Bran layers are left intact thereby retaining vital nutrients. It's a food naturally low in fat, high in fiber and gluten-free. $8; Amazon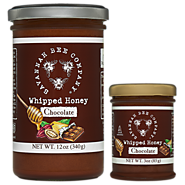 Lately I've been on a honey kick. In my tea, on toast, and especially with cheese. I love baking brie in a pastry crust and drizzled with raw honey. Whatever kind of honey you're looking for, Savannah Bee Company has it. From raw honeycombs to flavored honey and they even make body care items too. The Savannah Bee Whipped Chocolate Honey peaked my interest, especially having sworn off my hazelnut spread after discovering it contained Palm oil. This product has exactly two ingredients; 100% pure honey and organic cocoa powder. Consider me a fan. $12 and up; Savannah Bee Company
Have you made any new food discoveries at your market lately?