Kids might be asking Santa for a hot new toy or electronic thingamabob, but don't forget about the books!
No matter how late we are getting to bed at night, we make time to read at least one storybook. It's important to engage those little minds with stories that will encourage a love of reading and learning, and give our eyes a break from our screens.
There is always room in our stockings or under the Christmas tree for new books. Here are a few we think you should consider…
Children's Books - Holiday 2015
1
God Gave Us You (personalized)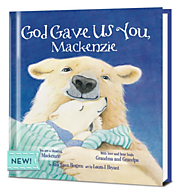 Kids love seeing their names and faces on the pages of a book. This sweet book will tell the beautiful story of how your child came into your life. Personalize either the boy or girl version with a child's name, photo, and a special dedication message. $29.99 putmeinthestory.com
2
God Gave Us Christmas (personalized)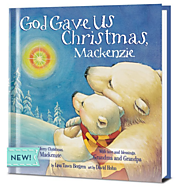 The perfect book to teach your little one the true meaning of Christmas. Girls and Boys will be delighted to see their name and photograph on the pages of this beautiful book that tells an important story. $29.99 putmeinthestory.com
3
Jack Hannah's Big Book of Why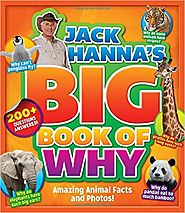 Jack Hanna's Big Book of Why will take kids and adults on a journey through the animal kingdom with Hanna. The 176-page, hardcover children's book is organized by habitat—deserts, grasslands, forests, rainforests, the ocean and poles—and in addition to answering the critter questions children love to ask, it features close-up color photographs, illustrations and amazing facts and quizzes about creatures from around the world. $19.99 Amazon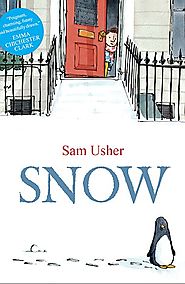 Every child loves a snow day—no school and snowball fights galore! But Sam has to wait for Granddad, even though all the other kids have already gone to the park . . . and all the dogs . . . and all the zoo animals! Only when the two finally arrive does Granddad see why Sam was in such a hurry—and they have the best time playing with everyone in the snow.
Join a boy and his grandfather as they enjoy a snow day in the park! $12.84 Amazon
5
Encyclopedia Prehistorica Dinosaurs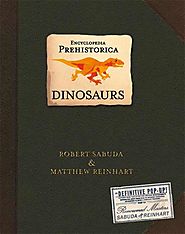 My kids love this book! Kids will love opening the pages to find a massive T. REX spring out, flashing a startling jawful of jagged teeth. Full of fascinating facts and lighthearted good humor, this breathtaking book includes fascinating, up-to-the-minute information about popular dinosaurs as well as many lesser-known varieties. $20.99 Amazon
On the Mighty Mountain Road Crew, the trucks come in one size: BIG. That is, until the little snowplow joins the crew. None of the other trucks think that the little snowplow can handle the big storms, but he knows that he can do it—and just to be sure, he trains hard, pushing loads of gravel, pulling blocks of concrete, and doing plow lifts to get ready. But when a blizzard arrives, will the little snowplow's training be enough to clear the streets and handle unexpected trouble? Taking its place beside classics such as The Little Engine That Could and Mike Mulligan and His Steam Shovel, this tale of a plucky little plow will find a clear path to readers' hearts. Big trucks may brag and roar, but small and steadfast wins the day in this cheerful story with timeless appeal. $7.99 Amazon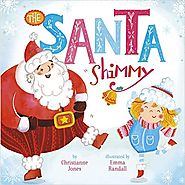 What a fun Christmas book! An exuberant little girl, all bundled up in a puffy snowsuit, scarf, and hat, excitedly jumps, puffs, stomps, spins, shakes, and shimmies in anticipation of Santa's visit. A jolly and very rotund Santa joins in the movement with "a high, a low, and a ho, ho, ho." Cheerful, stylized illustrations are vaguely reminiscent of Little Golden books from the 1950s or 1960s. $5.99 Amazon
8
Jelly Bear Christmas Surprise!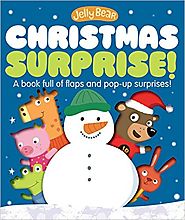 Join Jelly Bear and his friends as they laugh and play in a winter wonderland. Packed with pop-up surprises and flaps to lift, this festive picture book is full of Christmas fun! $11.19 Amazon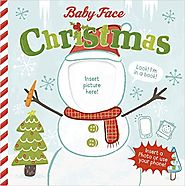 Which Christmas character suits your baby best? A santa? A snowman? An elf? A reindeer? Grab a photo and insert it into the back of the board book to find out. With a little Christmas magic mixed with rhyming text, your baby is now the star of this Christmas tale from the Baby Face series. $7.99 Amazon