Did you make any resolutions this year? I hate to call it a resolution, but I am working on getting fit and healthy, mind and body. I want to take better care of myself and use my time wisely. I'd like to experience new things and have less stress in my life.
Not too tall an order, right? I don't expect to do all of this overnight. It's a work in progress, and I am finding new things to help me on my way, and I wanted to share them with you.
Friday finds for your best self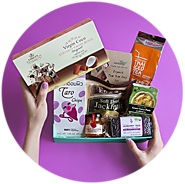 If you can't afford to travel the world, that doesn't mean you can't still experience it. As a foodie and a lover of travel, this subscription box service is perfectly attuned to my interests. For $39, you will be able to experience the world through culinary treats, and maybe learn something new. We loved the Thailand box (above). $39 Try The World
2
Burt's Bees Radiance Creams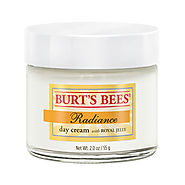 I love the Burt's Bees skincare line because they make some of the most natural products you can buy. My kids use the baby products regularly, and I was excited to find that Burt's Bees now makes a Radiance day cream and eye cream for my skincare regimen. The products are infused with royal jelly to ensure radiant skin and to minimize the appearance of fine lines and wrinkles. $18 each Burt's Bees
3
Healthy options P.F. Changs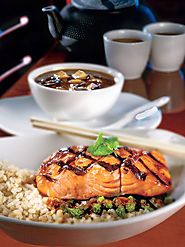 Trying to be good, but still want to eat delicious things? You have to check out P.F. Changs. It is so easy to eat healthy in this restaurant and without feeling deprived either. They offer several complete entrees under 600 calories total. For locations P.F. Changs
4
Mission Grove by Soap & Paper Factory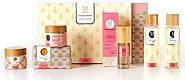 I'm totally in love with the Mission Grove collection. Made in small batches in the USA, the items are made from the finest oils and extracts like meadowfoam, borage seed, and jojoba and contain aromatherapy oils. Products include: Shea Butter Bar Soap ($8), Sea Salt Body Scrub ($12), Travel Sized Body Lotion ($12), Travel Sized Body Wash ($12), Treatment Facial Mask ($16), Scented Drawer Liner Papers ($18), Big Rollerball Botanical Oil ($24). Each product is free of sulfates, parabens, petrochemicals, phthalates and comes stylishly wrapped in paper featuring a unique design. Available exclusively at Anthropologie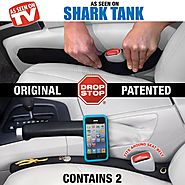 Prevent items from being dropped into that annoying space between your seat and console. This is a sanity saver you won't be able to live without. Make sure to enter the giveaway at GirlGoneMom.com! $19.99 + shipping Drop Stop
When I heard from the makers of Drop Stop, I knew I had to try it myself. This is one of those inventions that I look at and say, now how come I didn't think of this? I can't even tell you how many times I drop things between my seat and the console. My phone, food, pens, paperwork – you name it, it's been dropped down into that tiny crevice that I like to call the black hole. It's nearly impossible to reach down and retrieve whatever item that's fallen victim to it.
Save yourself the frustration by using Drop Stop which prevents these items from being sucked into the black hole in the first place. Such a sanity saver!
Giveaway
One lucky reader will win a box of two drop stops!