While I don't consider myself a beauty blogger, I do enjoy experimenting with new beauty products. When I was a kid, I would ride my bike to the local pharmacy and browse for hours testing samples and comparing labels. To this day these are my favorite products to shop for.
These days, most of my shopping is done online and these are the latest and greatest to arrive at my doorstep.
1
Kesh Beauty Natural Argan Oils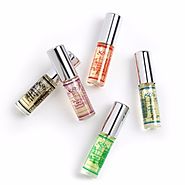 We love these natural Argan oils which help for everything from bug bites to eczema. The Prickly Pear Seed [+] Oil Blend is a one-of-a-kind facial oil blend also includes 100% organic argan oil (and its far-reaching benefits), as well as 100% organic lavender oil to soothe and detoxify the skin. There is also a fantastic travel kit with a variety of natural ingredients and scents. $30 and up; Kesh Beauty.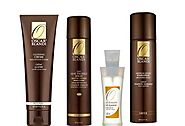 Healthy hair is ALWAYS in but more crucial than ever when rocking one of 2017's biggest trends. Break out that middle part to create the super sleek "pin straight" look with all the style and none of the damage! Oscar Blandi offers Polish Glossing Cream, Jasmine Oil Serum, Pronto Heat Protect Spray and Lacca Medium Hold Hairspray. $24 and up; Oscar Blandi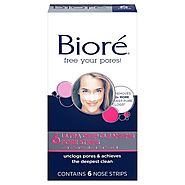 We love these handy pore purging strips from Bioré. Each of the six nose strips will pull out even more dirt and oil* that can cause blackheads leaving your skin feeling fresh and clean. These unscented strips are hypoallergenic and dermatologist tested, so they can be used even by those with sensitive skin. $6; Target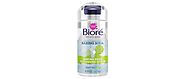 Introducing, the newest Biore weapon in the fight for clean pores: Baking Soda! This concentrated POWDER scrub cleanses and exfoliates PORES 2.9x better without over scrubbing. (Can't over scrub as product naturally softens/dissolves!) How does it work? Powder scrub removes oil from your T-zone while also exfoliating dry, flaky skin just by adding water. Great for Combination Skin $9; Target
What are your favorite beauty items?