Happy first day of September! Can you believe it?
This summer flew by and I am not ready for September, but here we are. Last month we discovered some awesome products for the entire family. Whether you are starting to live a healthier lifestyle, want to have a positive impact on the environment, or you want to get in some early Christmas shopping, there is truly something for everyone this month.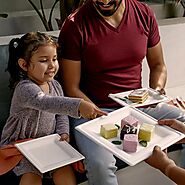 Buy here
We are loving the compostable plates from Repurpose, perfect for celebrations or everyday occasions when you'd like a disposable plate that acts like a regular one. Made from sugarcane bagasse fiber, a plant-based, compostable material. When your meal is done, the plate can go right into your compost heap!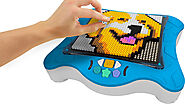 Buy here
The smART Pixelator empowers kids to design and build 2D and 3D projects using Bluetooth connectivity, easy-to-follow lights, and smART Pixel Beads, Sequins or Pegs. Right out of the box, kids have a choice of creating 50 step-by-step designs using Pixel Beads. A smART Pixelator app and any mobile device also let them engineer their own projects, encouraging customization and experimentation. Additional beads, sequins, pegs, and projects are available to keep the fun flowing. Ideal for kids 7+.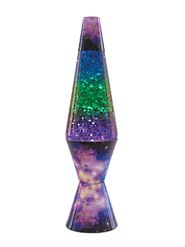 Buy here
These COLORFUL and GROOVY lamps will add the perfect pop to your teen's room decor! We know the 90s are making a comeback and it doesn't just stop at your fashion pieces. LAVA Lamps provide relaxing and soft lights and are the PERFECT size for your desks, rooms and even man caves! Add these mesmerizing lamps to your life and watch the blobs collide and flow as they ooze up and down the glass globe. If you want an instant glow to your summer, simply plug in and let it shine. We love this particular galaxy glitter lamp!
4
Zevia zero-calorie soda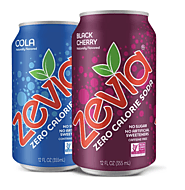 Buy here
Zevia offers an array of soda, energy drinks, organic tea, mixers, and kid-size options, all promising a healthy alternative to artificial commercial beverages. Stevia is a plant from the sunflower family and native to South America. While the stevia leaf is over 200x sweeter than sugar, it has no caloric value, nor does it raise blood sugar levels.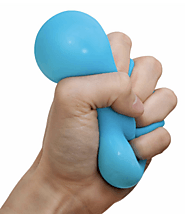 Buy here
NeeDoh has the ultimate fidget toys that are sure to be loved by all fidget lovers. The groovy globs of gratifying goo, this ultimate stress ball will help anyone mellow out and find inner peace, tranquility and calm. It'll soothe your soul, get you feeling groovy and on top of all social media trends.
6
Manly Man Jerky Bouquet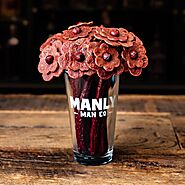 Buy here
This veteran-owned small business offers quirky products like this bouquet of Beef Jerky Flowers in a manly pint glass. This would make a unique gift idea for any upcoming birthdays and holidays, or even a hostess gift for Sunday football.
Which is your favorite?