There is a bag for every occasion, sometimes multiple!
In the summer I tend to change up my bags way more often than any other time of year. I guess because this is when we're most active outside. We're planning on attending barbecues, festivals, beach trips, flea markets and so much more. There is a bag suited for each one of those purposes.
We found so many great bags that should all of a place in your closet for carefree, fun and fashionable living this summer.
Which one is your favorite?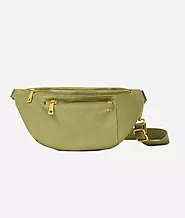 $60 | Fawny Pack
We're completely obsessed with the Fawny Pack from Fawn Design! This on-trend bag can be worn crossbody style or around the waist, and it comes with two separate straps so you can change it up as you please. Their warm, beachy colors are complemented by matte gold hardware. It features two zippered compartments and a magnetic pocket to safely secure your belongings while on the go this summer.
2
Public Rec Pro Pack Plus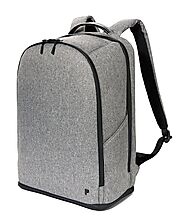 $158 | Public Rec
If you are planning on summer hikes or day trips this summer - and who isn't? The Pro Pack Plus is a must! An adult-size backpack that fits a lunchbox, books, water bottles, snacks and more inside this water-resistant, highly durable pack. It will slide right onto rolling luggage making this the perfect carry-on bag too!
3
Simply Southern Beach Tote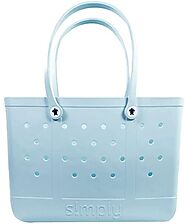 $75 | Simply Southern
Pack up for the beach in this large 18"x 14" x 9" EVA tote. A great size for fitting all of your belongings with an inner pouch for storing valuables. Best of all you don't have to worry about spilling your sunscreen - just hose it off when you get home!
4
ATRAC Magnetic Keychain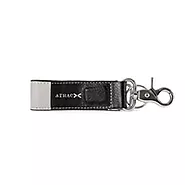 $27 | ATRAC
Want to travel light? ATRAC can help you keep your keys, clutch and lip balm secure around your wrist or even on your pants. Or attach the strong magnetic ATRAC strap to your purse so you can easily find your keys!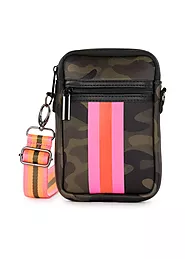 $47 | Haute Shore
The perfect bag to take all your essentials to the barbecue, festival, beach, bike or boat ride! It easily fits the largest cell phone and even has a few credit card slots inside with another zippered compartment in front for holding cash or lip gloss. The bag itself is made of water resistant neoprene with an adjustable strap and the hardware is good quality - the clasps rotate so you won't be left with a tangled strap.
You can stop the long and frustrating online hunt for the perfect bag each season. Haute Shore has the latest accessories you've been looking for. From a young age, founder Beth Zimerbort has been in love with fashion and the endless possibilities of styles and options. Like her mother, Beth believes that a simple outfit paired with a standout accessory can make any combination stunning. Wanting to instill the confidence and power that comes with loving your outfit for the day, she launched Haute Shore to provide every woman with beautiful, affordable accessories that stay on top of the latest trends. With over 1,000 accessories, Haute Shore is committed to helping customers stay fashionable with ease. And you'll never run out of designs to fit your individual needs and style preferences. Perfect for your easy beach trip and festival looks, take a look at Haute Shore's best-sellers below and their entire collection online here.